Hello weavers! 
This post is to tell you about a couple of the changes we've made to the analysis section following some feedback we've had from you. 
Filters on the overview page
These new filters will allow you to change the information that you're seeing on the Overview page in Analysis - that's the first page you go to when you click on the Analysis tab.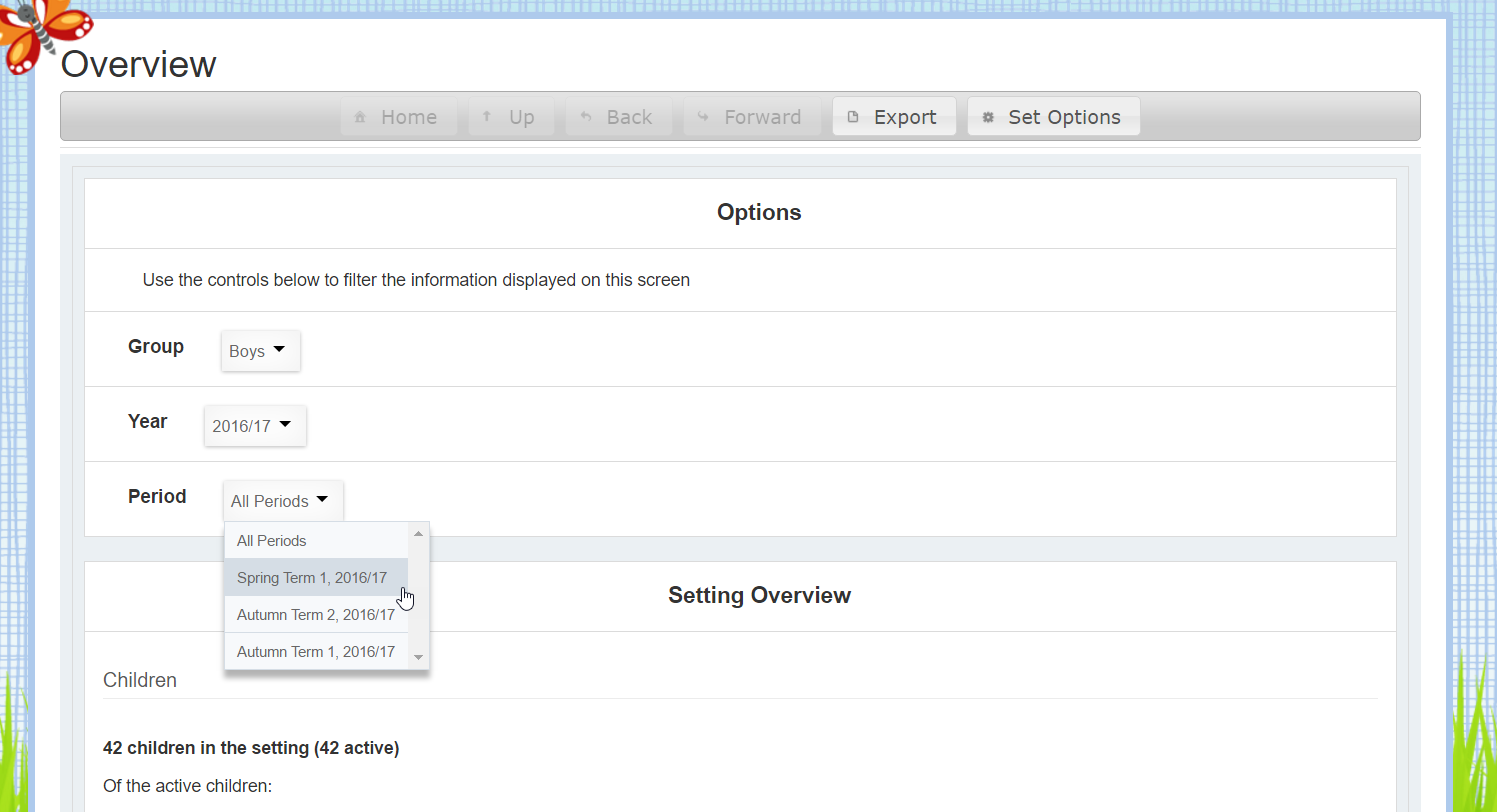 You can now see the statistics and pie charts there based on a group, year, and if you'd like, period of your choice. 
Extra bars in the Comparison Individual Screen
This change allows you to select more periods and see them in bar chart form on the Comparison Individual screen when looking at a single child. You will be able to access it from the Analysis tab by going to EYFS then scrolling to the very bottom of the page and clicking on Comparison Individual.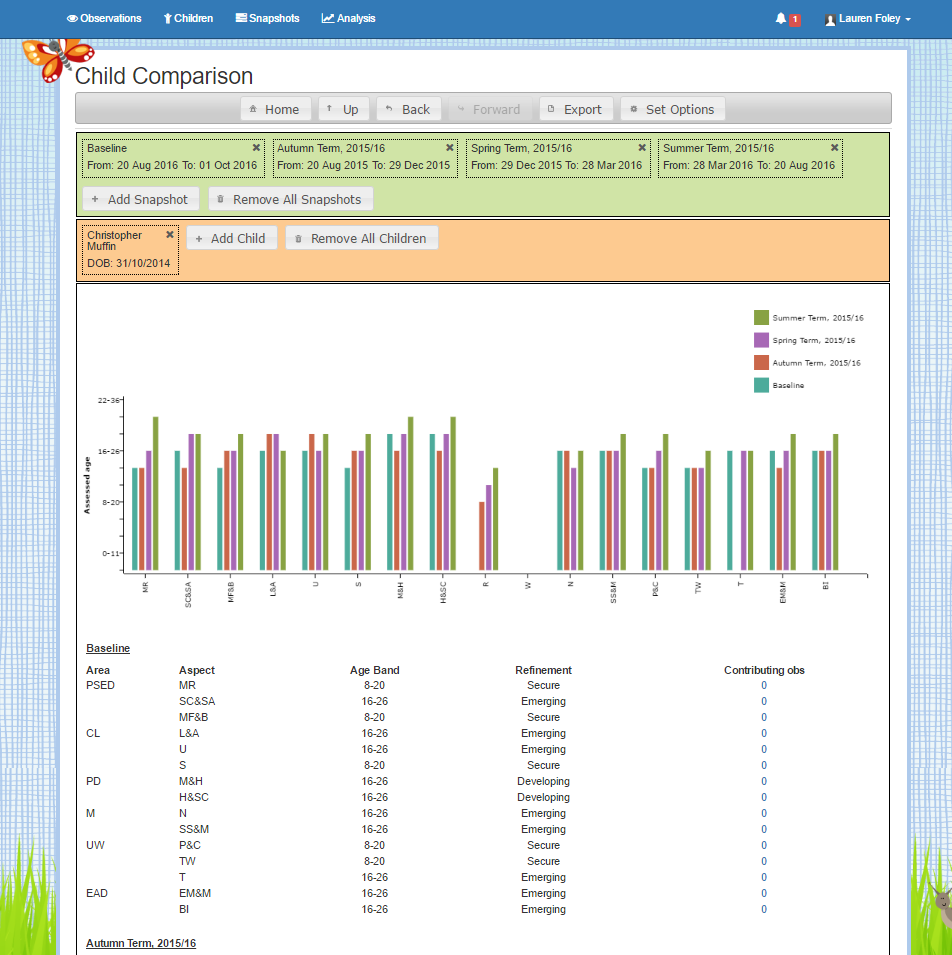 You can now choose up to 4 periods meaning that you can see progress broken down into smaller sections or across a longer time span. You will also notice that the written version of the attainment scores are in a list down the page rather than next to each other across the page. 
Please note that you can only see these 4 bars when looking at a single child.
More detailed screen for which statements have been ticked
This is a new screen but is based on our original statement screen. It will allow you to see which statements have been ticked for all of your children at once in each aspect. You can find it from the snapshots page by clicking on 'Group View' in the Development Matters Statements section.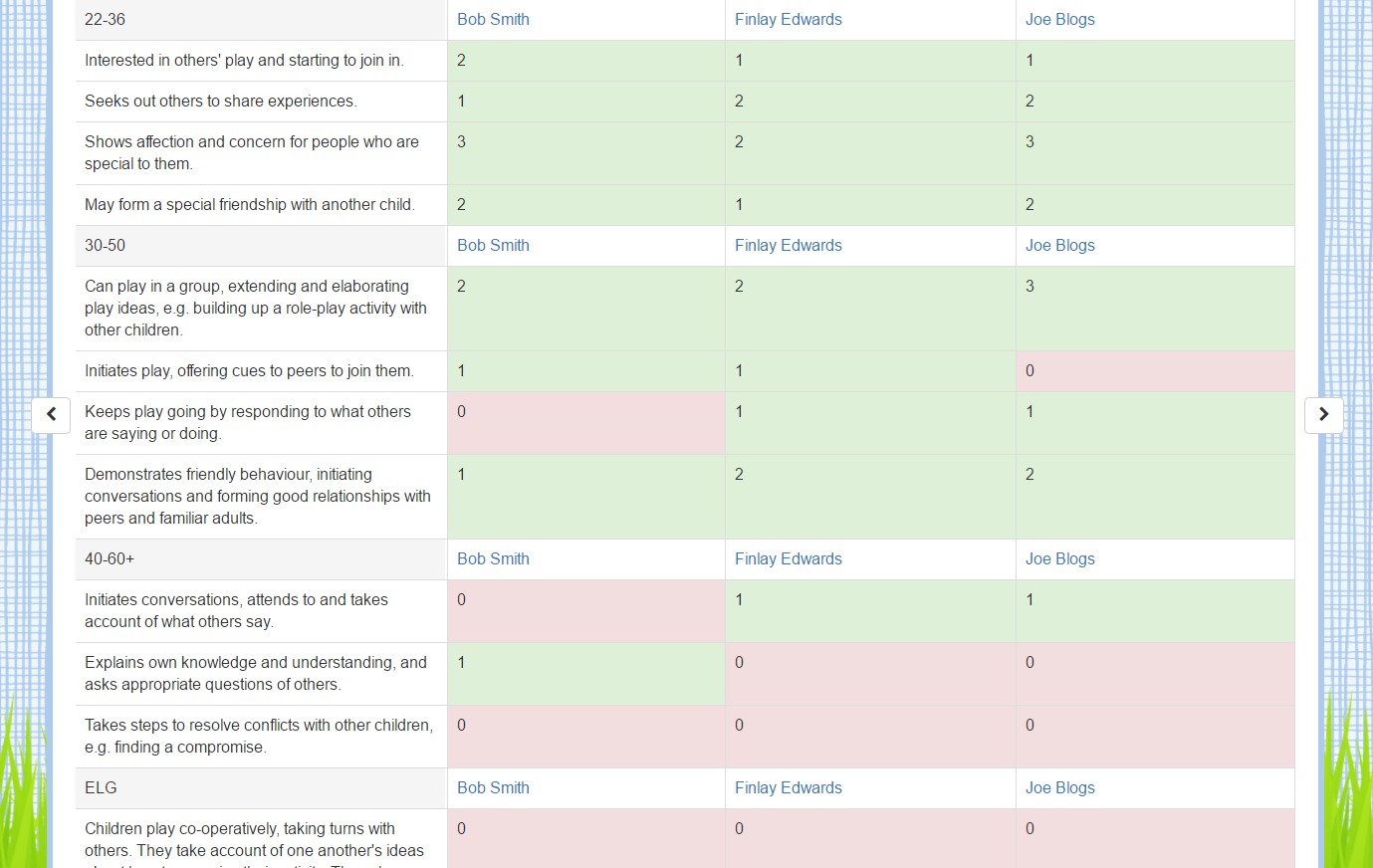 You can select the group, period, area, and age bands/s you would like to see. The statements will then be listed in rows and each child in your chosen group will have their own column so you can see how many times each statement has been ticked for each child. If the statement has been selected, the box will turn green. If has not been selected, the box will stay red. 
Number of observations with assessments linked to them shown in Thoroughness Child Picker Screen
When you go to the Child Picker Screen for Thoroughness you will now see the total number of observations (with assessments in) that have been added for each child in your chosen group in your chosen period.  
You will still be able to see the number of assessments that have been made in each aspect. In the above example you can see assessments have been made for Patrick Lee in Speaking, Moving & Handling, Health & Self Care, Reading, Numbers, Shape, Space & Measure, The World, and Technology, and those assessments have all been made across 4 observations. 

 
Baseline date is shown when looking at an individual child on the Comparison Individual Screen.
When you are looking at a single child on the Comparison Individual screen and choose 'Baseline' as one of your snapshots, it will now include the date of that Baseline.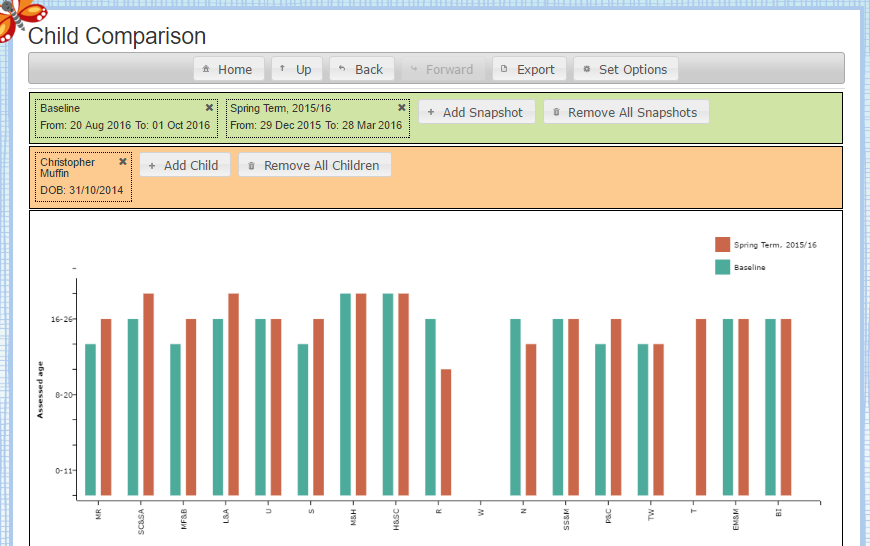 This means that it's easier for you to see how much time has passed between the periods you're looking at and thus establish whether the child you're looking at is making good progress or not.
If you select multiple children, the baseline date will disappear though as the dates for each baseline can be different for each child, unlike in regular periods.
That's it in regards to analysis changes for now, but hopefully you'll find them all useful!
We are planning on doing a significant overhaul of the analysis section in the coming year to help those of you who struggle to navigate around and/or understand some of the graphs and charts on there. If you have any suggestions for what you would like to see in analysis, please do let us know either by commenting below or by emailing ofni.sfye@ecivres.remotsuc.