Here's a quick tutorial to explain how to produce PDF files of a child's journal - either for printing, or handing out as an electronic copy.
First a quick warning: many of you have told us you're adding a lot of media (300 photos per child per year is not uncommon). I'm sure you can appreciate that this begins to create extremely large files - especially for those of you who have children for four years or so, so we'd recommend that you break down the production of your journals over time. 
One more caveat before we begin. It's not possible to include video in PDF files, so these will not be exported. We will be working, over time, on alternative ways to include the videos in a CD as a different type of export, but in the meantime they will need to be exported individually from the individual observation pages. 

OK - let's go:

You'll find the 'Export Journal as PDF' option beside the record of the child in the management area. So, go to 'Control Panel':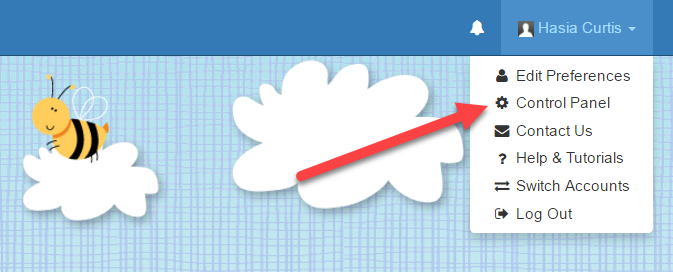 Then select the 'Manage Children' tab: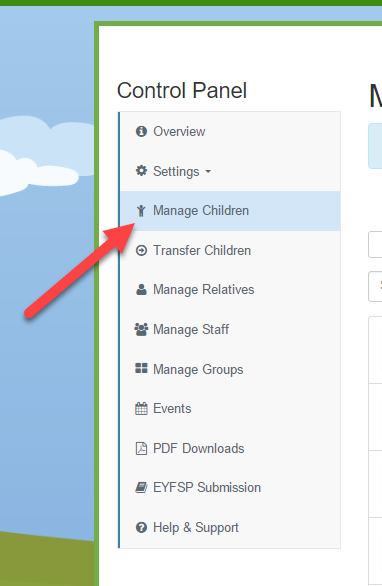 Next, find the child you want to produce a journal for, click the little 'settings' cog to the right, and then 'Export Journal as PDF':
 

Alternatively, if you want to export several at once, you can put a tick in the boxes next to all of the children you want to export a PDF journal for, or tick the 'Select all children' (1) to select all the children on that page (2), then choose 'Export journals as PDFs...' from the pop up options box and press 'Go'(3).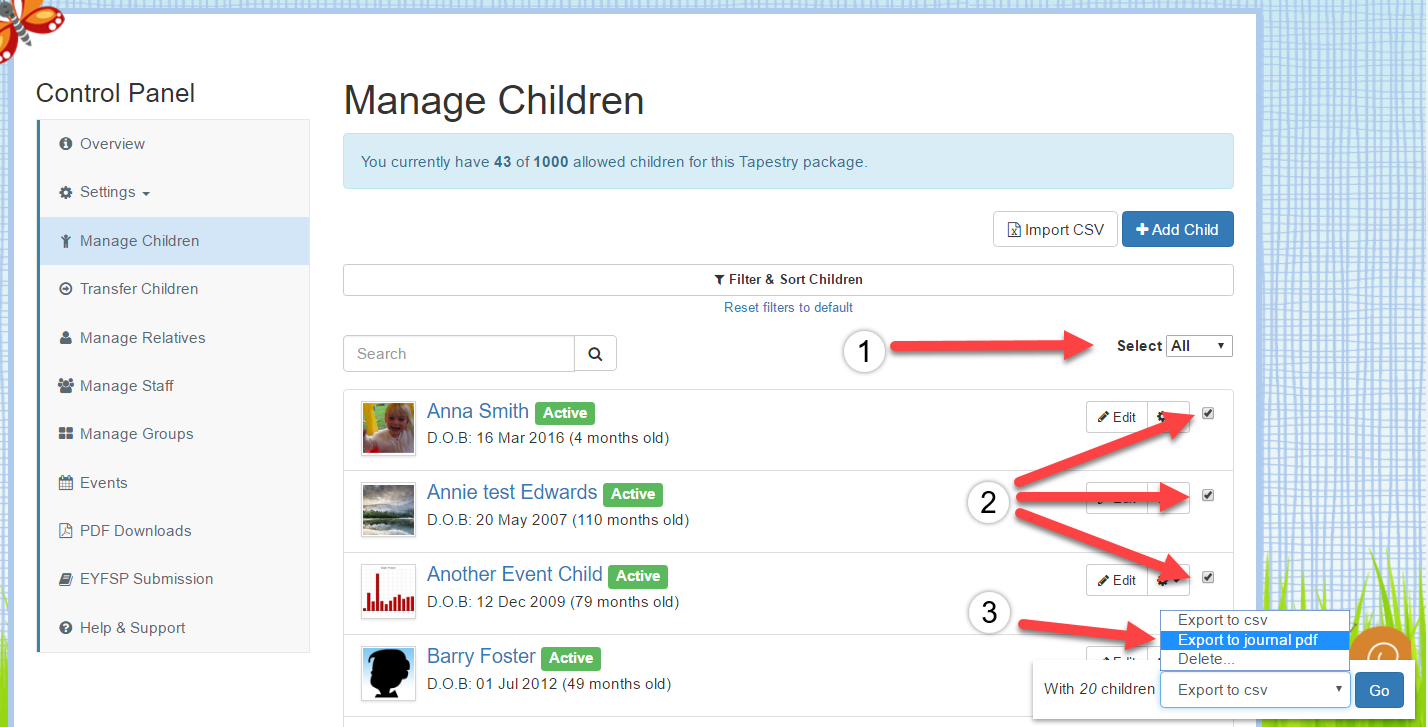 Once you've done that. you'll find yourself at a screen offering a set of options (the image below shows you what it will look like for an individual download, but a group one is very similar):
First of all, set up the journal cover page (1). You are given the option here whether to include a cover page or not. If you do include a cover page then the default text to accompany the child's portrait photo is shown in the two fields, but you can edit it as you'd like to see it. Simply replace the text in the two fields with whatever you'd like to see.
This is how the default front page will look: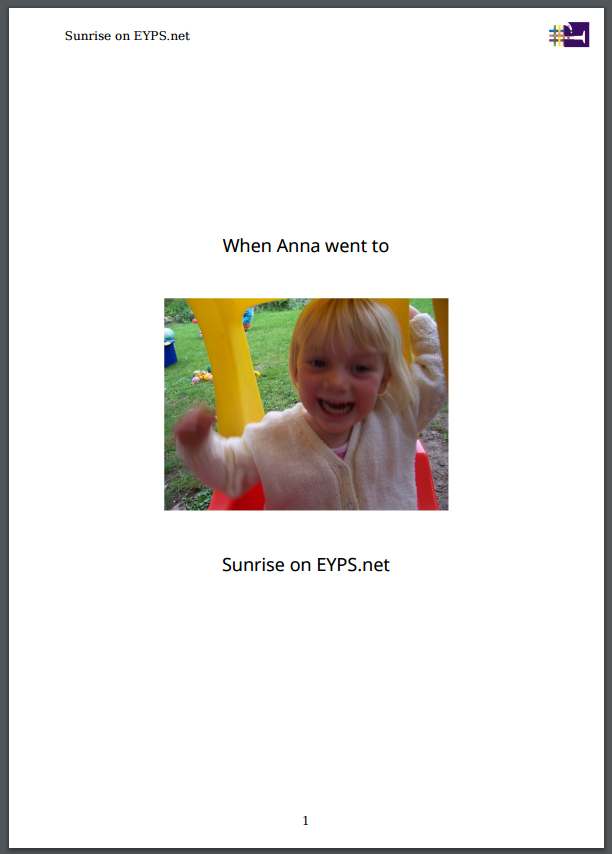 .
You can then choose a date range (2) that you'd like to see - for example, you might like to create a file once a term, or once a year, or for specific dates. The default range covers the period from the first observation for that child to the last.
You can also decide whether you want the journal to show all observations, or just a specific type (3). Again this is useful for if you're downloading it for parents and want to restrict what they can see.
(4) Gives the names of the first and last observations in the period selected, and tells you how many of them there are.
If you want to create journals without all or some of the assessments you've made (e.g. if you're simply creating a memento for your parents, containing notes and photos) then just leave the appropriate boxes at (5) unticked.
The Recipient section (6) will give you the option to choose who the download is for. If you pick the relative's name and you have your Tapestry set to hide group media, these photos will not be displayed.
Name the file in the field at (7). The default suggestion simply gives the child's first and last name, but if you wanted to keep a number of journal files for the same child you can change the title to make it easier to find.
(8) Refers to the layout settings. You can have either one observation per page, two per page (where space allows) or split across pages i.e. A whole observation doesn't have to fit on one page.
(9) This allows you to select the format of the export and how it can be printed.
The options available are: Default - this is intended more to be viewed on screen, and reflect the look of Tapestry itself.
Compact -  this option makes the images smaller in the observation.
Printer friendly - this option makes both the images smaller and removes background colours from observations.
If you want to keep the PDF file and look at it on a computer, the default format may be the best option, but if you're going to print it, you'll save ink and paper by using the compact or printer friendly options.
(10) Lets you change how many photos appear in a line - this can help you save paper.
(11)  You may decide that rather than seeing the observation titles in the contents page, you would like to see the dates that they were made.
(12) This allows comments made on observations to be included in the journal.
(13) By ticking this box, this allows comments from observations to be included in the pdf journal.
And that's more or less it!
Click (14) the 'Submit' button and the file will be created, following which you can either go back to your Manage Children page, or go to the tab from which you can download your PDFs onto your computer.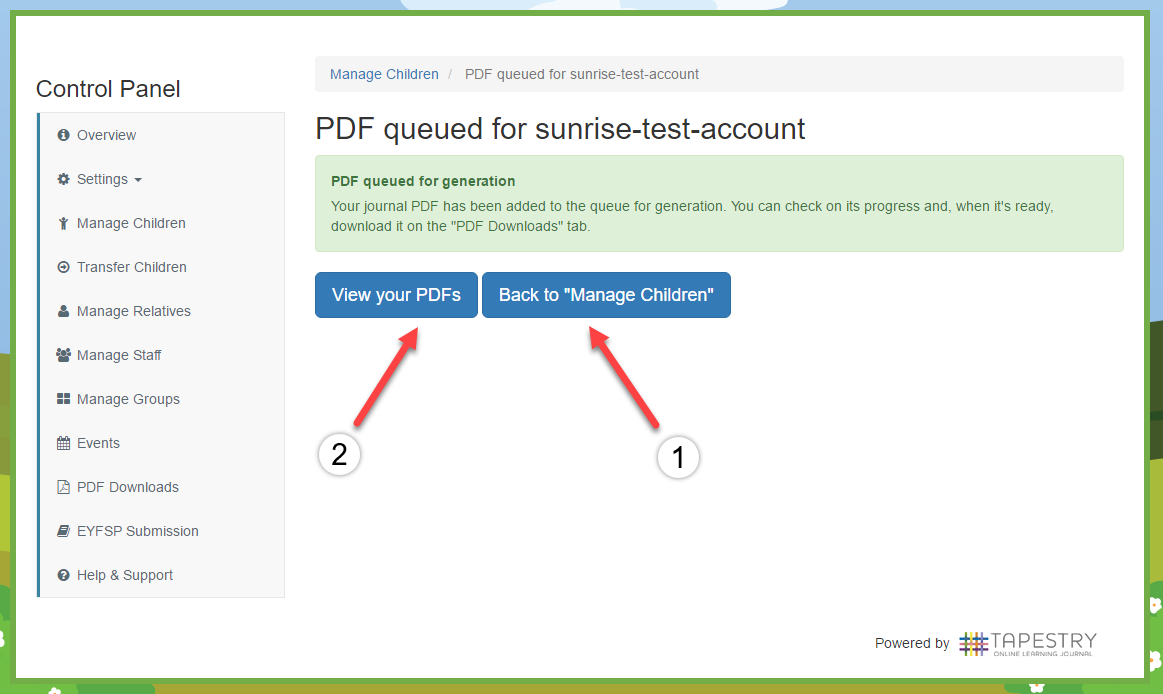 On the PDF downloads tab, you will see which PDFs are still generating, which are ready to download, and how long you have until they are deleted. This does not mean the journals will be deleted, just that you will need to go through the export process again if you want the PDF. 

Once you have downloaded the journals you can burn them onto CD or put them onto a USB stick. Please do remember to check that they have copied across properly before you send them out to parents though!  
Allowing Relative Access Through Tapestry
To enable PDF downloads by relatives, you need to go to "Settings > Relatives" and turn on the option called "Allow relatives to download generated journal PDFs".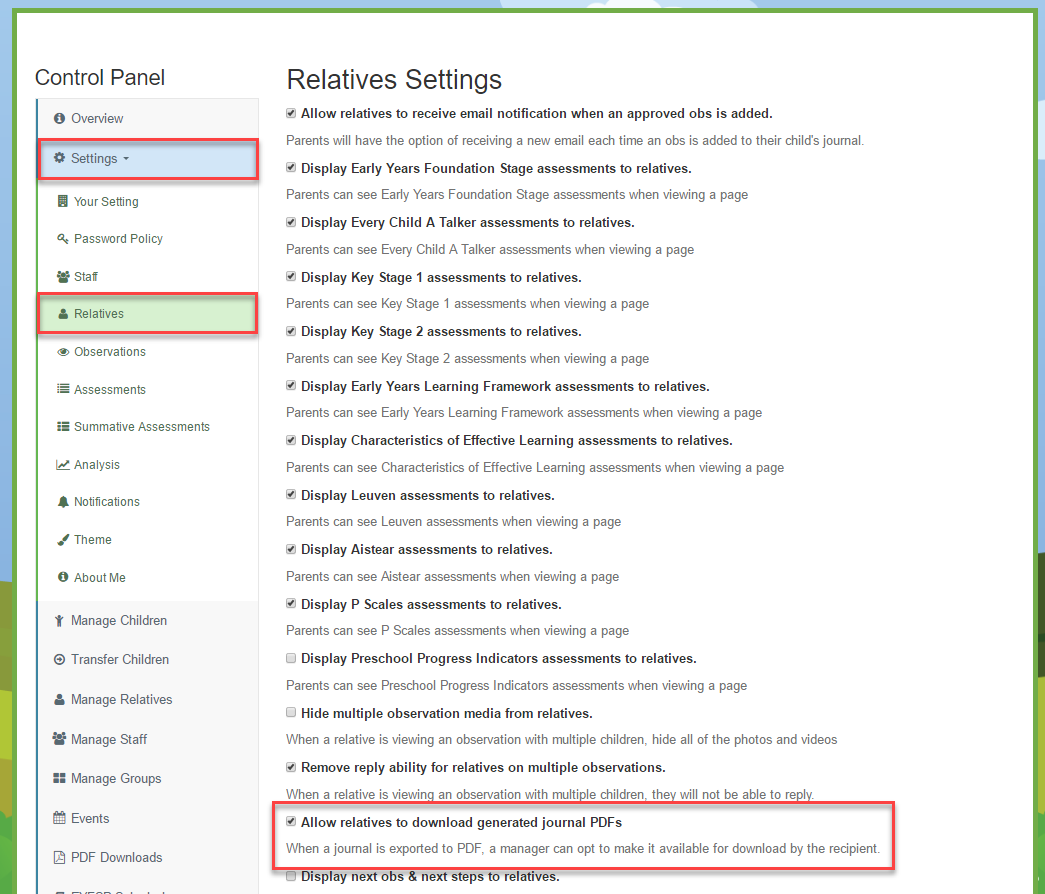 Once you've done this, when you export a child's journal to PDF you can select a relative as the recipient and opt for the recipient to be able to download the PDF.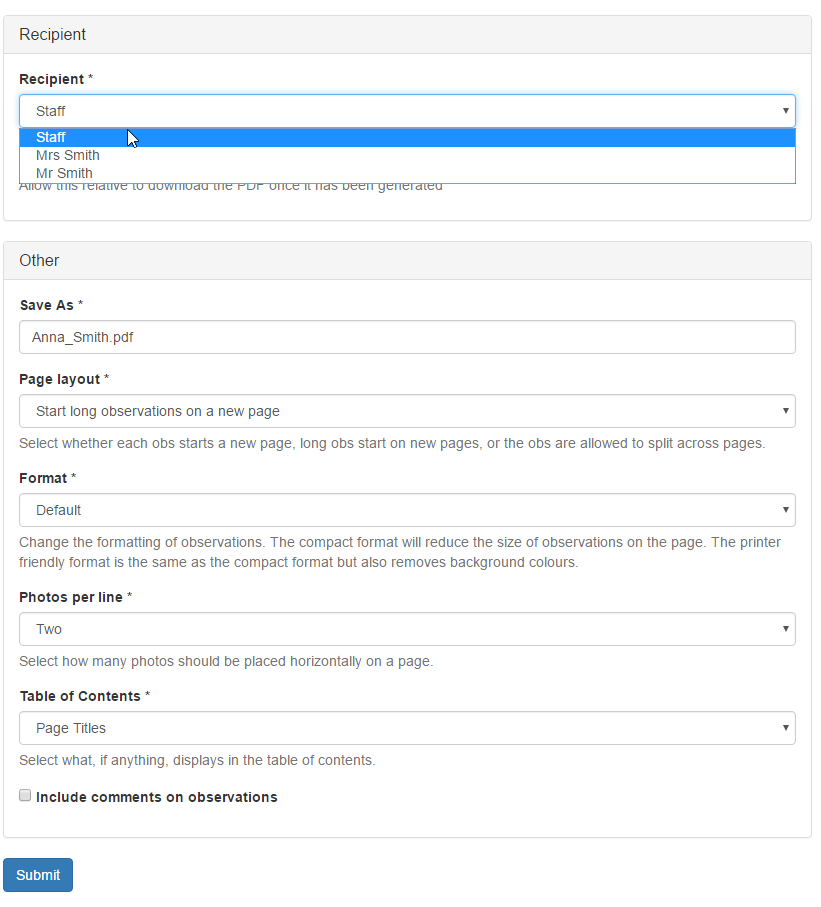 Once the PDF has been generated it will appear on the relative's PDF downloads page for 7 days so that they can download it. You will need to notify your intended recipient that their PDF is ready to download and that they have 7 days in which to do so.

Relatives can access their PDF downloads page by logging into Tapestry in a web browser, clicking on their name at the top-right and clicking "PDF Downloads".