This tutorial will show you how to extend the time it takes your android device to time out, and thus the time you can be inactive for before you need to log back into the Tapestry app. I have based this tutorial on the Samsung Galaxy Tab 2, but all Android devices should follow a similar process.
On your home screen find and click on the 'Settings' icon.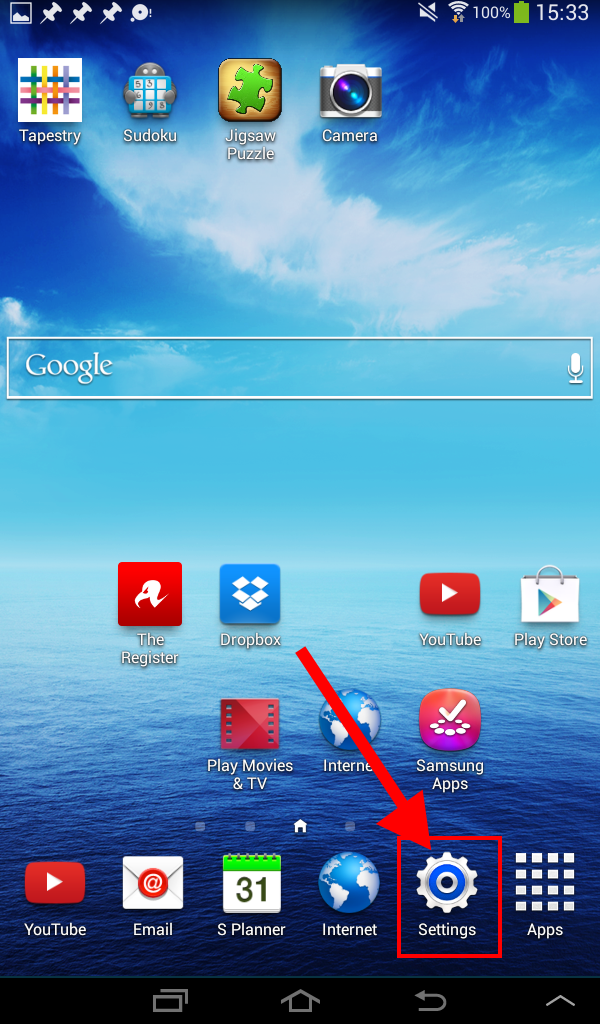 Next select (1) the 'Display' tab, and then (2) 'Screen Timeout'.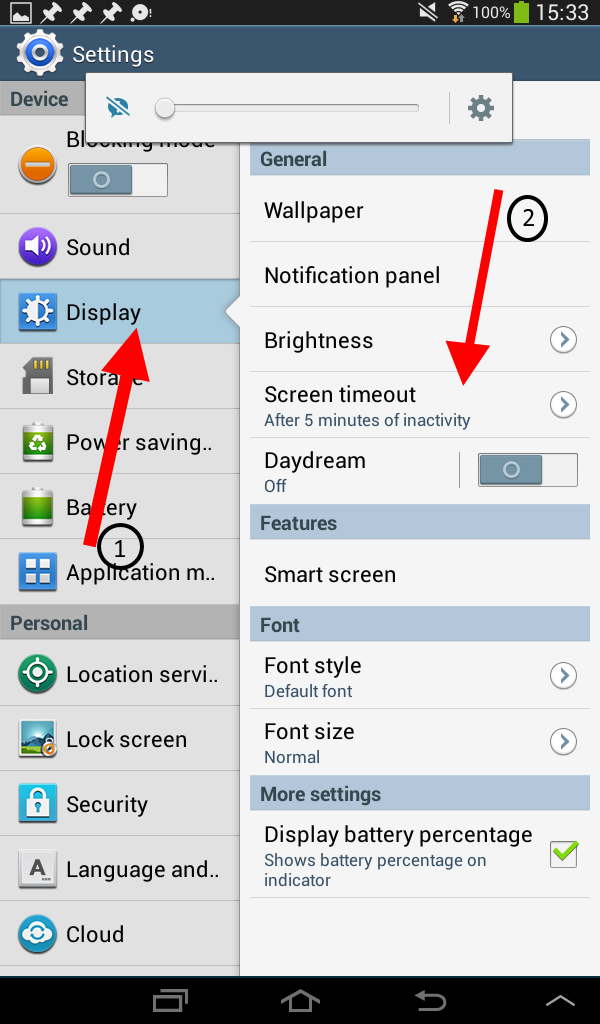 Here you will be given a number of options for how long you want to leave it. 
Once you have selected the one you want, you will either be given an option to press save/ok, or it will automatically accept the setting.