It is possible to set each staff member up with their own set of 'Key Children' on Tapestry.
 
One very common reason to add key children to staff is so you can make Tapestry only show a staff member those children (all of the others would be completely hidden) - this is particularly useful if you have a large account and staff members won't be observing all the children on it, or don't have permission to. In this case the key children you assign should be all the children the staff member might observe, for example, a whole class or year group.
 
Click here for the tutorial explaining how to change your Tapestry settings so that you only see key children.
 
For those of you that will want to be able to see all the children on your account, setting up key children can still be useful to help you quickly find a small specific set of children. You will be able to filter the children on your Tapestry by their key worker in the page filters, analysis, and snapshot sections, and you will be able to add your own key children to observations all in one go, rather than selecting each individually.
 
You can set up key children for a staff member when you add them to Tapestry, or by editing their profile after they have been set up. In both cases you will need to start off by signing into the browser version of Tapestry as a manager, clicking on your name and then going your control panel.
From there you will need to go to the Manage Staff section.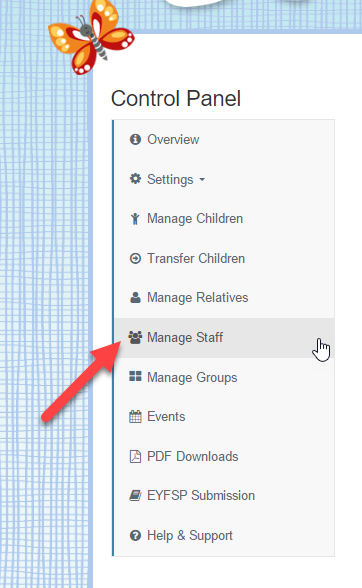 Then, find the staff member who you want to add the key children to and click on the edit button, or, if you haven't added the staff member yet, click on the blue '+Add Staff Member' button at the top of the page.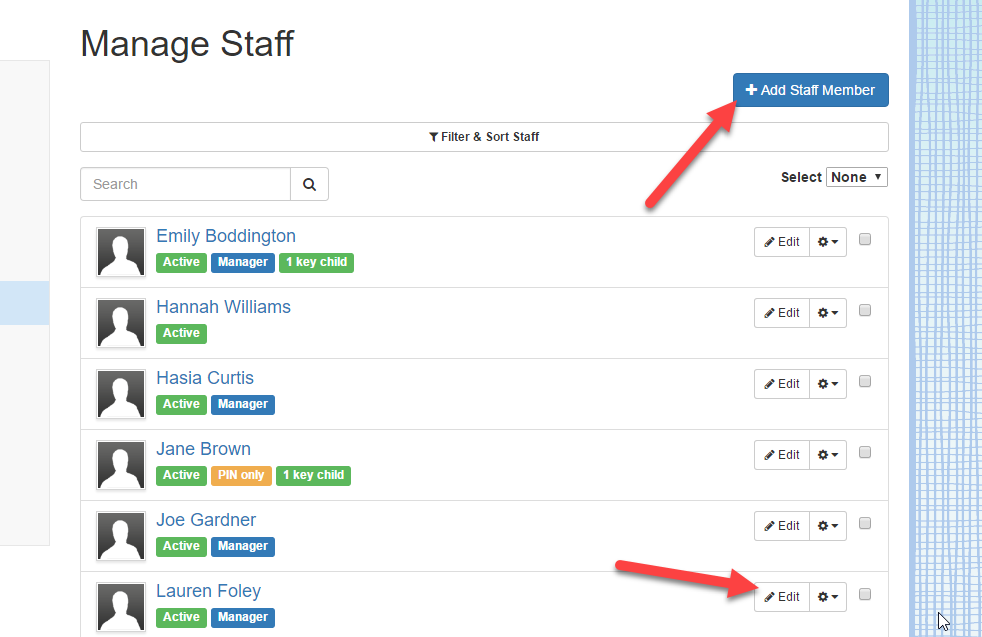 That will take you to the page where you can change details about the staff member such as their name, email address, and password. If you scroll right to the bottom, you'll also see a place to add key children.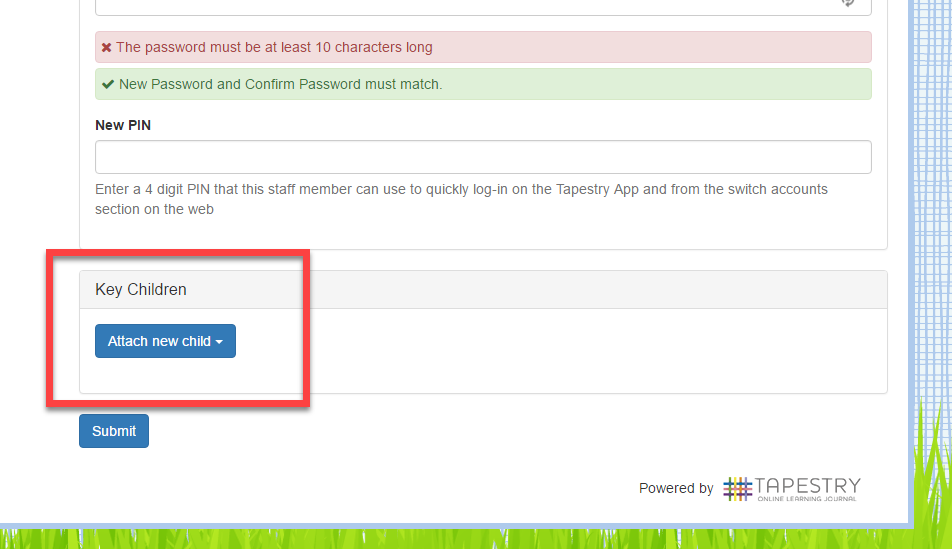 Simply click on the 'Attach new child' button to see a list of all the children at your setting. 
When you click on their name they will be added to the staff member as a key child. You can remove them again by clicking on the X next to them. You can add as many children as you would like, and you can add each child to as many different staff members as you like. 
When you're happy with the list, press 'Submit'.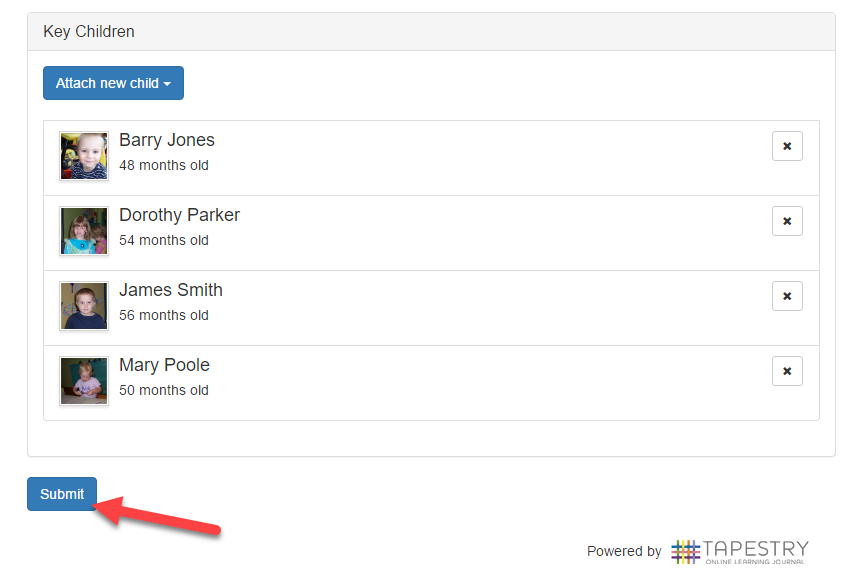 That will take you back to the Manage Staff section where you can see all the staff members at your setting. You should notice that the staff member you have just added/edited now has a box with the number of key children that they have next to their name.