It's possible to import children, relatives and staff into Tapestry from a CSV file. You can see how to create a CSV file yourself from here, but you may also be able to export one from your school Management Information System.
Adding Children
From your control panel go to your (1) 'Manage Children' tab and scroll to the bottom, then click the (2) 'Choose File' button to open your file explorer and find your CSV file. Next click (3) 'Upload'.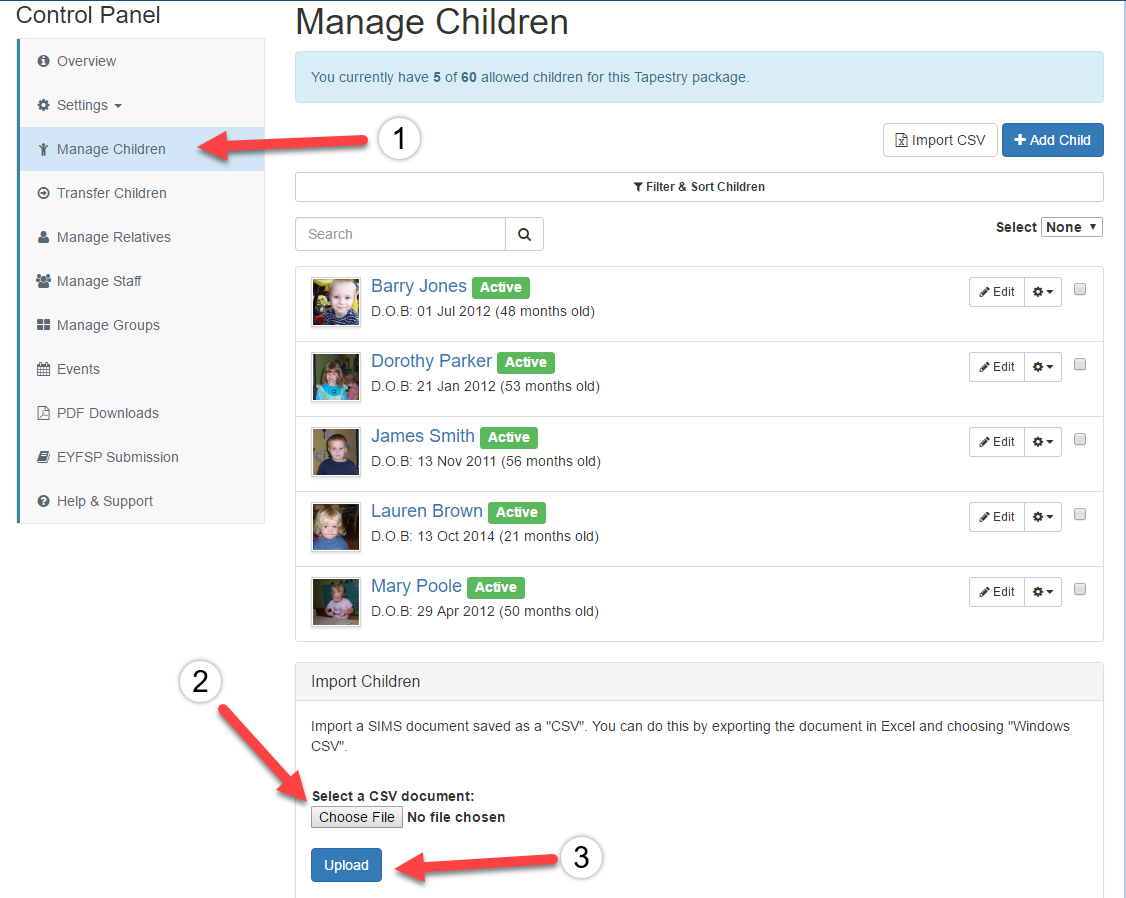 You'll be taken through a couple of steps to ensure that the information from the file you want to import ends up in the right fields in Tapestry. Here's the first: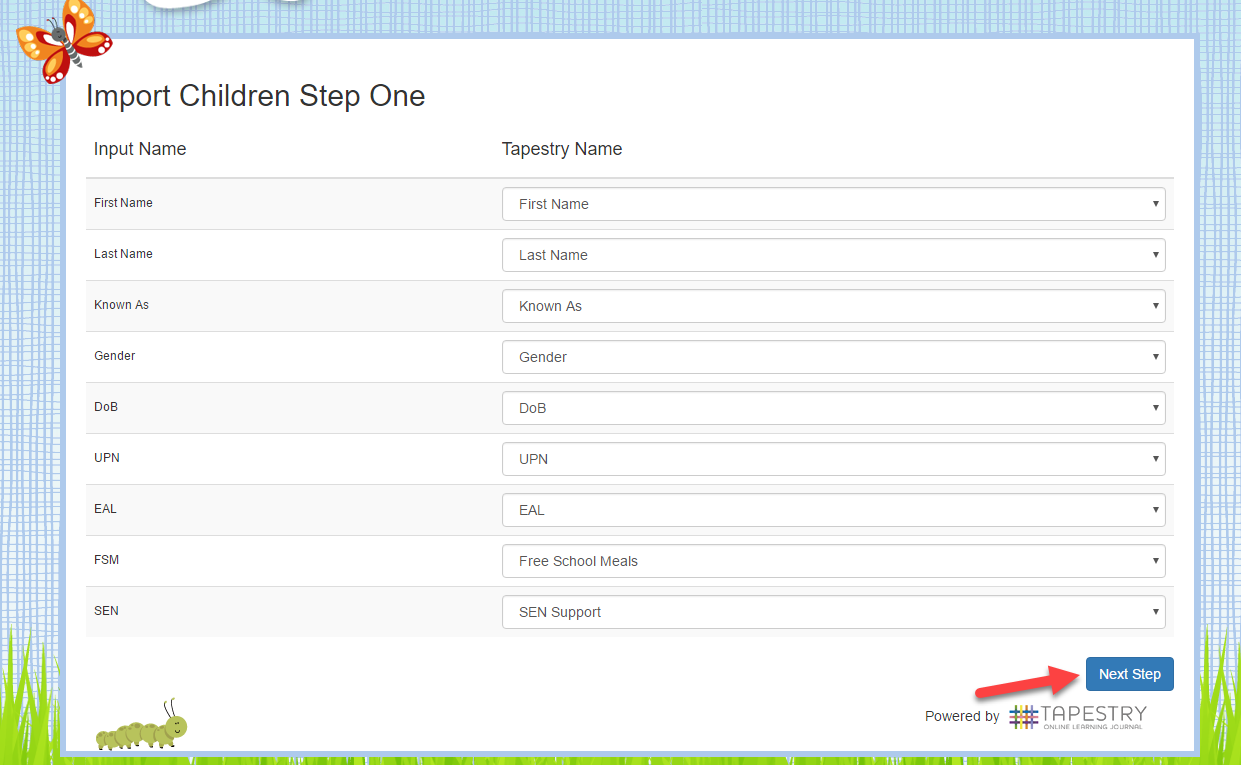 These fields will probably not need changing, but they do offer you the option to change how the fields on your spreadsheet and the fields you can import into Tapestry match up if they don't look correct. Once you've checked the fields do match up properly, click 'Next Step'.
Please note that the column titled 'input name' are the headings that are on your spreadsheet. You might not be able to import everything you put on there though, for example, you can't assign key children groups though a CSV file. Click here to see the headings that you can import. 
 
The values of some fields need some refining and this next page gives you the option to adjust these.
Finally, you can select which children from the original file you'd like to import into Tapestry.
If you want to import them all, just check the (1) 'select all' box.
Scroll to the bottom and select (2) 'Import selected' and the children should subsequently appear in your active children list.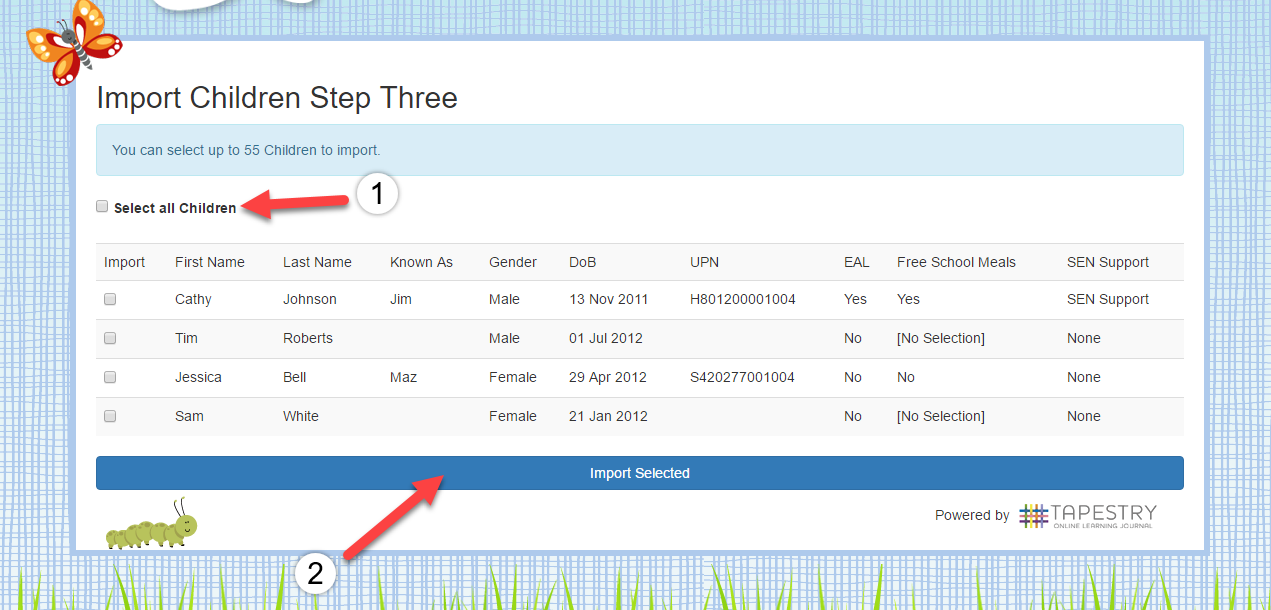 The children will now appear on your Tapestry as active or inactive if you do not have enough active children spaces remaining.