It can be very useful to keep a log of what you've done in a program, especially when a number of people are using it. Tapestry includes event logging, which you can filter - you may find this particularly useful if you have a large number of events and are looking for something specfic. Let me show you how it looks and works:
First off go to your control panel by clicking on your name in the top right hand corner and selecting 'Control Panel' from the drop down menu.
Then from the left hand side menu select 'Events'.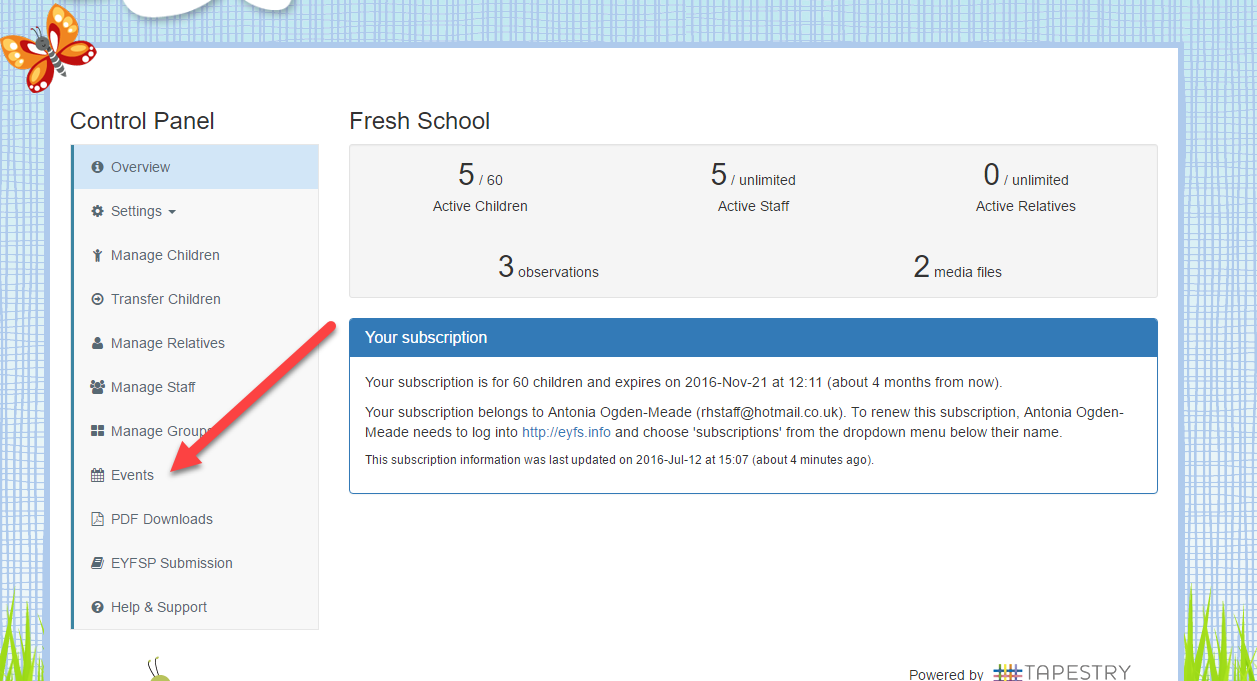 Once you have clicked that, you'll see this screen: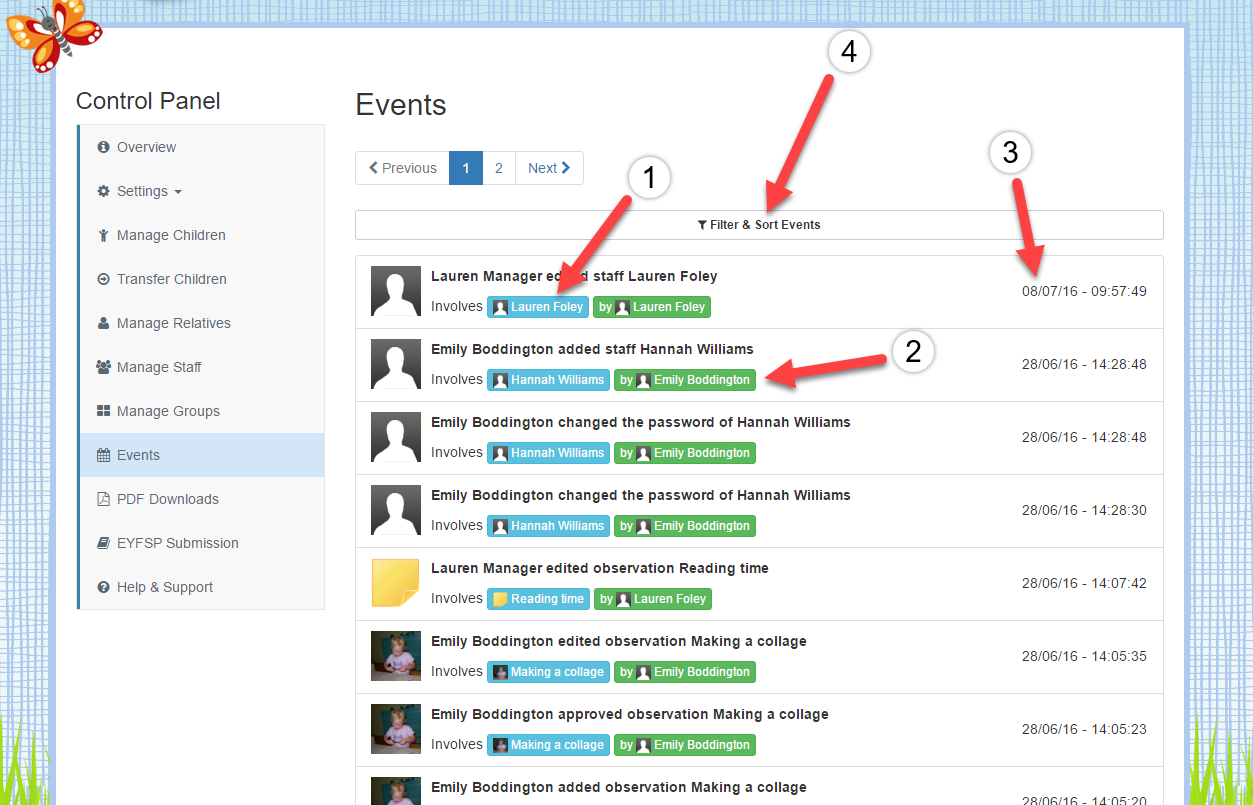 As you can see, you're presented with a list of all the significant events that have occurred in Tapestry, with the most recent first. Each item gives a number of information elements. First, the (1) blue button lets you know what type of an event has occurred, for example, adding a staff member, adding an observation, or making a setting change. 
Next to this is a (2) green button, which shows the staff member/manager who made the change.
On the (3) right hand side of each event is the time/date it happened.
If you click the (4) 'Filter & Sort Events' option at the top of the screen, you get a pop--up box giving you various filtering options:
You can narrow down what is being displayed in several ways here:
The data type allows you to display only the events affecting a certain object in Tapestry.
The 'event triggered by' allows you to search for the activity of a particular staff member. 
You can also use the search function if you are looking for something specific, such as anything to do with a particular observation.