In the Spring of 2019, I attended the South East launch of the Ofsted consultation for the proposed new EIF. My personal 'take home' from this was the apparent focus on 'Cultural Capital' – whatever that meant! Afterwards, speaking with sector colleagues it became clear that there had been several 'headline grabbing' themes arising from the proposed new framework that had caused intrigue and consternation. The most commonly discussed seemed to be the aforementioned 'Cultural Capital', followed by the '3 i's' (intention, implementation and impact), how 'off rolling' could be relevant in early years, and the notion that there was to be a separate judgement for 'behaviour', and what all this might mean for settings.
EYs press had many articles speculating on the changes and considering what would happen when the new inspection framework was finalised and rolled out across the sector. Cultural Capital, in essence a Marxist construct addressing inequality in society, was given particular focus in the press. The Foundation Stage Forum wrote about it here and here, as did June O'Sullivan in her LEYF blog.
Ofsted had very clearly set out their expectations regarding the 3 i's:
 "Intent is all the curriculum planning that happens before a teacher teaches the knowledge that pupils need to learn the next thing in the curriculum"
As a sector we needed to prove that what we planned for children met individual needs and was part of a longer learning and development experience. 
Looking at another of the talking points, unsurprisingly the sector press and social media struggled to understand how 'off rolling' could be 'a thing' in early years, given that it was generally understood to relate to some secondary school students being removed from the school roll prior to exams to avoid the possibility that they would bring results down. People were unclear about how this would be relevant to early years settings. Ofsted themselves didn't seem to include Early Years when they tried to define 'off-rolling' in their online blog.
The idea that the new inspections would make a separate judgement on 'behaviour' daunted many. What would Ofsted be looking for? Did they expect to see children who could already self-regulate at such a young age (bearing in mind that self-regulation is learned and takes a long time to manage). Ofsted were very quick to reassure that the judgement would reflect how behaviour was managed and how children were supported to learn self-regulation.
Taking all these things on board I needed to be able to ensure that my own setting was well prepared. Following the publishing of the finalised document we used the question 'what do we need to do to remain outstanding under the new framework?' as the focus for all our staff meetings and professional development. The senior managers attended Ofsted briefings and watched their informative webinars, and in this way, we became as informed as we could be. Applying our new knowledge carefully to our existing development plan we added a section addressing the question 'what do we think we need to do to be sure we are as fully prepared as possible?'
Here is an excerpt from our development plan:
Observation focus in groups – what are you doing? Why are you doing it? What skills are you building and why? How will you know if you have done it? [Intention/Implementation/Impact] RS and RH focus for observations from now
Observation questions: Practice: What can children do now that they couldn't do before? RS and RH focus for observations from now
Staff mtg discussion: Do all staff know the behaviour strategies for the children who come up on radar at lunch time? RH will meet and support
Staff mtg discussion: Refine / define what we as a nursery mean by Cultural Capital. RS will remind staff to revisit Cultural Capital from the last staff meeting and will look to see how we are capturing 'awe and wonder' in the nursery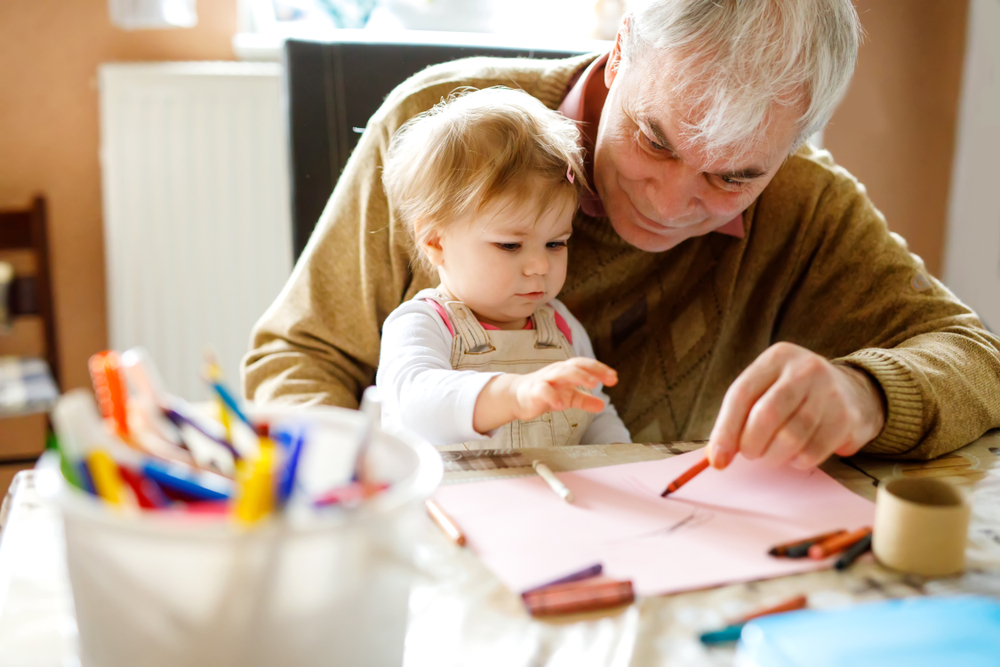 At one staff meeting we examined the phrase 'Cultural Capital' and worked together to see what it meant to us. We wanted to capture 'awe and wonder' for our children. This wasn't new for us; we have always been ambitious for our children and sought to broaden their horizons. We go out into the community and notice the world around us. We invite professionals (doctors, nurses, vets, dentists, firefighters, police) into the nursery. We organise local visits and have an ongoing arrangement with a local Care Home. We encourage children to celebrate family events and traditions with us. None of this needed to change. However, we did need to be sure that all staff, regardless of qualifications or experience, understood why such shared experiences were important for the children in our care and how this added value to their learning opportunities. We felt this understanding was crucial to the success of the Cultural Capital aspect of the new framework in our setting.
So, as a team we focused on making sure everyone understood the philosophies behind what we already do. The managers have always been determined that all staff should feel empowered to ask questions, make suggestions and changes to our provision for the benefit of children and families. This proved invaluable groundwork for our inspection preparation. Staff already had a sense of 'ownership' of their work and were confidently adapting their planning and activities to meet the needs of the different children in their care. In our staff and peer observations we worked hard to build staff confidence in answering the '3i's' questions. We kept it simple: What are you doing? Who is it for? What are you hoping to achieve? How will you know if you've achieved it? What will you do next? All staff became confident with these questions and even found them useful to ask one another when handing over mid-shift or when returning to work after time away.
These considerations ran alongside the usual development work of the nursery. Newly promoted staff were keen to try out their ideas and were worried that the new framework preparations might prevent them from being able to test out different methods and ways of working. The managers reassured them that we have always been on a 'journey' of development and improvement and so changing how we work for an inspection process would not have been a true reflection of who we are. It was very much 'business as usual'.
As much as we felt we were on track and confident, we knew 'the proof would be in the pudding', and so the sector as a whole waited with bated breath for the publication of the first reports under the new framework. Helen Edwards, at The Foundation Stage Forum, carefully read the first 100 reports and produced an extremely useful precis of the outcomes. Worryingly there seemed to be more than a few settings being downgraded. Back at our nursery, we knew we needed to believe in what we do, believe in our ethos 'Children learn best when they are able to play and have fun' and most of all 'hold our nerve.'
Nevertheless, when the pre-inspection phone call came at 12.20 on a Wednesday lunchtime early in the Spring Term announcing inspection the following day, we all needed to take time to calm and gather ourselves. 
In part two of this double piece, I will explain and explore what happened on the afternoon before, the day of the inspection, and the day after.
You can read Part 2 here. 
---
FSF Rebecca
Rebecca's family hail from Liverpool but she was born and bred in the south of England. She gained a PGCE from Cambridge and an MA in Education researching school improvement. Rebecca taught in the primary sector for several years before setting up her own nursery, gaining EYPS and later working in nurseries and other early years settings helping identify areas for improvement. For some years she was the FSF Education Adviser and Web Content Editor and she is now an Education Consultant for the FSF and Tapestry.
Edited by Jules