I was born in the North West of England and have settled on the South Coast. My story of moving away from my childhood home to seek new adventures is not an unusual one. Transience is common. For some, like me, this is a self-chosen path. A chance to experience new things, meet new people. For others there is no choice. According to the UN Refugee Agency there are over 70 million forcibly displaced people worldwide, with nearly 30 million of those being refugees, half of whom are under the age of 18 (UNHCR, 2019).
Within the UK, Brexit has meant a time of uncertainty. Journalists report rises in racially motivated attacks, far-right groups, and breakdowns in community cohesion. Extremist views are more prevalent, and certain groups have become more marginalized.
Alongside this we see support services being cut, which means increasing pressures. Stop Start (Sutton Trust, 2018) reports 1000 UK Sure Start Centres have closed since 2009, twice as many than reported by the government, despite being shown to be hugely beneficial to children and families. Kathy Sylva, the report's lead author, stated that 'at a time of increasing pressure on families with young children, there is an urgent need for evidence-based services to support them.' (Sylva, 2018)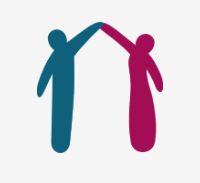 Early Years practitioners' roles in supporting vulnerable families is increasingly vital. 
One initiative, Schools of Sanctuary (part of Cities of Sanctuary's, 2019, national network) believes in creating places which foster a welcoming, safe and inclusive culture, working in communities to support understanding of equality and what it means to be seeking sanctuary. The programme focuses strongly on creating places of sanctuary for refugees, and others, fleeing violence and persecution.
Thinking about our own inclusive practice within a culturally diverse setting, we often reflect on how we can create our own cohesive community. One in which everyone feels they belong, are safe, valued and respected. This vision led us to embark on the journey to become a nursery of sanctuary, a journey which is made up of three processes.
The first is to Learn what it means to be seeking sanctuary. Courses were provided by our local authority which highlighted the traumatic, very real experiences of refugees. These courses provided a great starting point, but they were just that, the beginning of our learning journey. As a team we gasped at statistics, cried as we watched video footage, and unpicked our own preconceptions of what it really means to be a refugee. This process was not over in one staff meeting, but rather took months of reflection and revisiting issues and ideas. The team needed to support each other on this journey as we broke down unconscious biases and readdressed our understanding together. We thought not only about the horrific forced displacement some families have to endure due to war and persecution, but also about displacement closer to home, within our own communities and even within families. One member of the staff team even felt able to share for the first time some of her own first-hand experiences of what it means to be a refugee, something she had not felt able to do before.
Once we had reached a place where we as a team felt secure in our understanding, we then opened these ideas up to our families and to the children within the nursery.
This continuation of our learning journey became the start of the next step in the Schools of Sanctuary process; to take positive action to Embed concepts of welcome, safety and inclusion within our nursery and the wider community. 
To support this next step a professional from the local Ethnic Minority Inclusion Service visited the nursery and completed a diversity walk, a form of equalities audit, highlighting areas of strength within the nursery, as well as giving suggestions for improvement. Our setting aims to create an environment which is inclusive, diverse and celebratory of all. Our use of language, the images we display, and our resources send a message without directly saying anything at all. This is our hidden curriculum (Martin, 1983, as cited in Colwell, 2015 p.202). As a team we think deeply about the images we have on our walls to ensure they depict a wide range of cultures, experiences, circumstances and life choices. We aim to reflect on and refresh them regularly, ensuring they positively communicate our ethos. Suggestions from the diversity walk prompted us to ensure that images were not only depicting diversity but also represented the activities that took place in each area of the nursery making the environment easier to navigate for those with little or no language or experience of nursery. Another suggestion was to expand on how we displayed a variety of scripts within the nursery, for example writing an Arabic speaking child's name in both Arabic script and English on their coat peg, showing the child and the family that they, and their home language, are valued and respected within the nursery.
Language is hugely important when it comes to nurturing a sense of belonging and as a team we regularly reflect on our use of language, both verbal and non-verbal. Of equal importance are the things we choose not to say. These form part of our null curriculum (Finders et al, 1986), the messages we send by omittance. Inclusive practice is constantly evolving, and it can be difficult to always feel confident when discussing issues around diversity and equality. But avoidance is not the answer. This can send a message of insignificance or exclusion. Creating a culture of trust, respect and open communication, as well as a willingness to learn alongside each other, is vital within an inclusive setting. This can in turn nurture practitioner well-being and their own sense of belonging within the nursery community.
While considering how feelings of security and belonging are fostered, we thought a great deal about how people are welcomed into the nursery, both during the settling in period and day to day. A simple 'hello' to all people as they arrive, or a smile, can go a long way in helping them to feel welcome and safe. Giving time for relationships to develop, providing opportunities for practitioners to get to know families and being approachable and available to families when needed, not only nurtures a sense of belonging, but also supports practitioners to carry out their role in terms of ongoing safeguarding duties.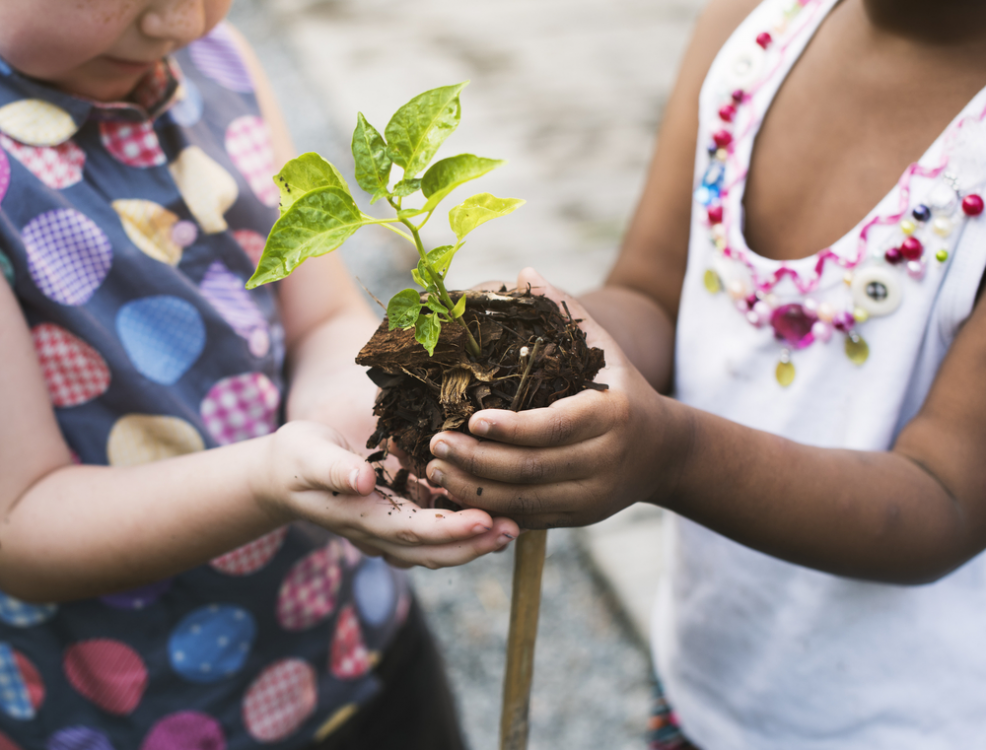 Social events provided the opportunity, not only for families to come together, but also for us to open up conversations about community and sanctuary, and what these terms meant to them. By reflecting on how we offered family social events, including how they nurtured a feeling of belonging and welcome, their format took on a new lease of life. What had previously been quite formal events became rich, fun filled open afternoons with families playing alongside their children and each other. Practitioners were able to model practice while chatting informally about children, early years practice, and other aspects of life. We saw a nursery community, children, families and practitioners, from a wide range of cultural backgrounds, heritages and life experiences, come together through play. One such event took place on the United Nations Day of Families (15th May) and was a real celebration of family and all it's different guises. We saw families with little shared language playing a game of hopscotch together in the garden, a game instigated by a parent and building on a child's interest in number play. Others planted seeds or participated in painting, while one Dad brought along his guitar and played music to accompany a group who had started dancing. All of our social events now take on a similar format and as a result we have seen a significant increase in the number of families who engage with these events, and a rise in the number of families who engage with each other outside the nursery setting.
Refugee week (15th-21st June) provided a platform from which we could explore ideas of welcome further with the children and think about what it meant to be a refugee seeking sanctuary. We used books such as 'My name is not Refugee' by Kate Milner and 'Welcome' by Barroux as a basis for a range of activities, such as creating our own stories, mapping journeys and writing funny poems about our home and family. Children's collective art work from a Syrian Refugee camp in Jordon inspired our own paintings. And Todd Parr's 'The Family Book' helped us to create pictures of our own families which we laid out on the floor together giving a visual representation of our nursery community. And alongside all of this we have developed our use of the persona doll, creating a persona for a Syrian child, opening up and supporting conversations with the children about what it means for them to feel welcome and safe.
These are just some examples of how our nursery has worked to embed the principles behind the Schools of Sanctuary programme in our day to day practice. The final step is to Share your vision and achievements – be proud! So here I am sharing our journey so far with you, and yes, I do feel proud. Not only of the journey we have been, and continue to be, on but also to be part of a community that is looking to the journey ahead. Undertaking this process was not just about achieving an accreditation. Inclusion and true inclusive practice are a journey not a destination and we very much view becoming a nursery of sanctuary as one step on a continuous journey.
Early Years settings may not be in a position to change the political or economic stability of nations but their daily contact with families means they are ideally placed to offer a safe space, create cohesive communities, and provide support within an environment which is nurturing, inclusive and welcoming... a sanctuary for all.
---
References
UNHCR, 2019 Figures at a Glance. UNHCR Available at: https://www.unhcr.org/uk/figures-at-a-glance.html
Sylva et al (2018) Stop Start: Survival, decline or closure? Children's centres in England, 2018. London: The Sutton Trust
City of Sanctuary. (2019) City of Sanctuary. Available at: https://cityofsanctuary.org/about/
Colwell, J., and Pollard, A. (2015) Reflective teaching in early education. London: Bloomsbury
Flinders, D., Noddings, N., & Thornton, S. (1986). The Null Curriculum: Its Theoretical Basis and Practical Implications. Curriculum Inquiry, 16(1), 33-42.
Children's books:
'Welcome' by Barroux (2016)
'My Name is not Refugee' by Kate Milner (2017)
'The Family Book' by Todd Parr (2010)
---
Sarah Ottewell
Sarah Ottewell, MA, from One World Nursery.
Edited by Jules