Changing your theme
You can customise your Tapestry by choosing from a range of themes and font types that appear in the notes section of an observation.
To do this you will need to go to your control panel by clicking on your name in the top right hand corner, then selecting 'Control Panel' from the drop down menu.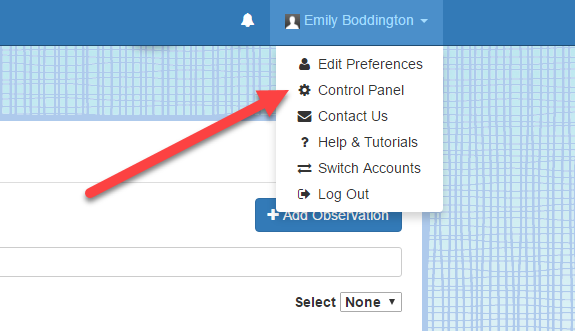 You will then need to click on (1) Settings and then (2) 'Theme' from the drop down menu. 
To change the theme you just need to select the one you would like from the drop down list in the (3) 'Select Theme' section.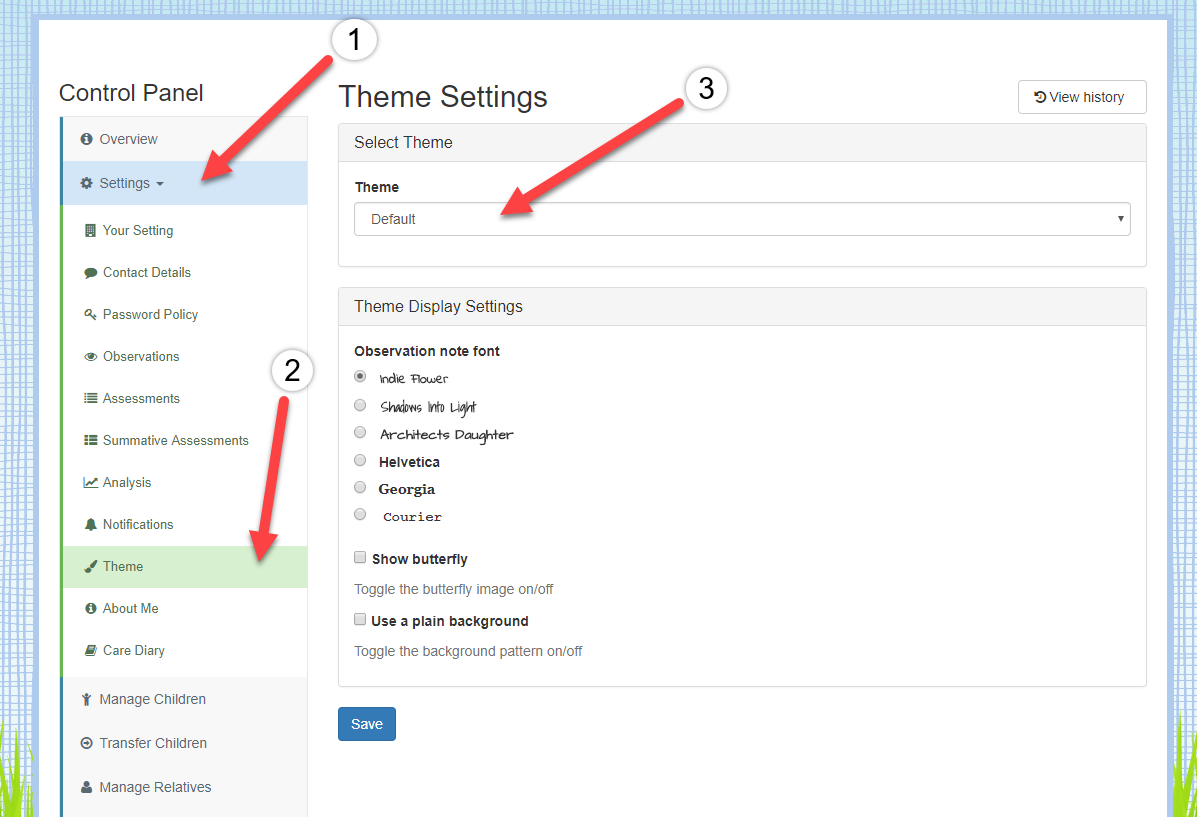 You can see an example of one of our new themes below!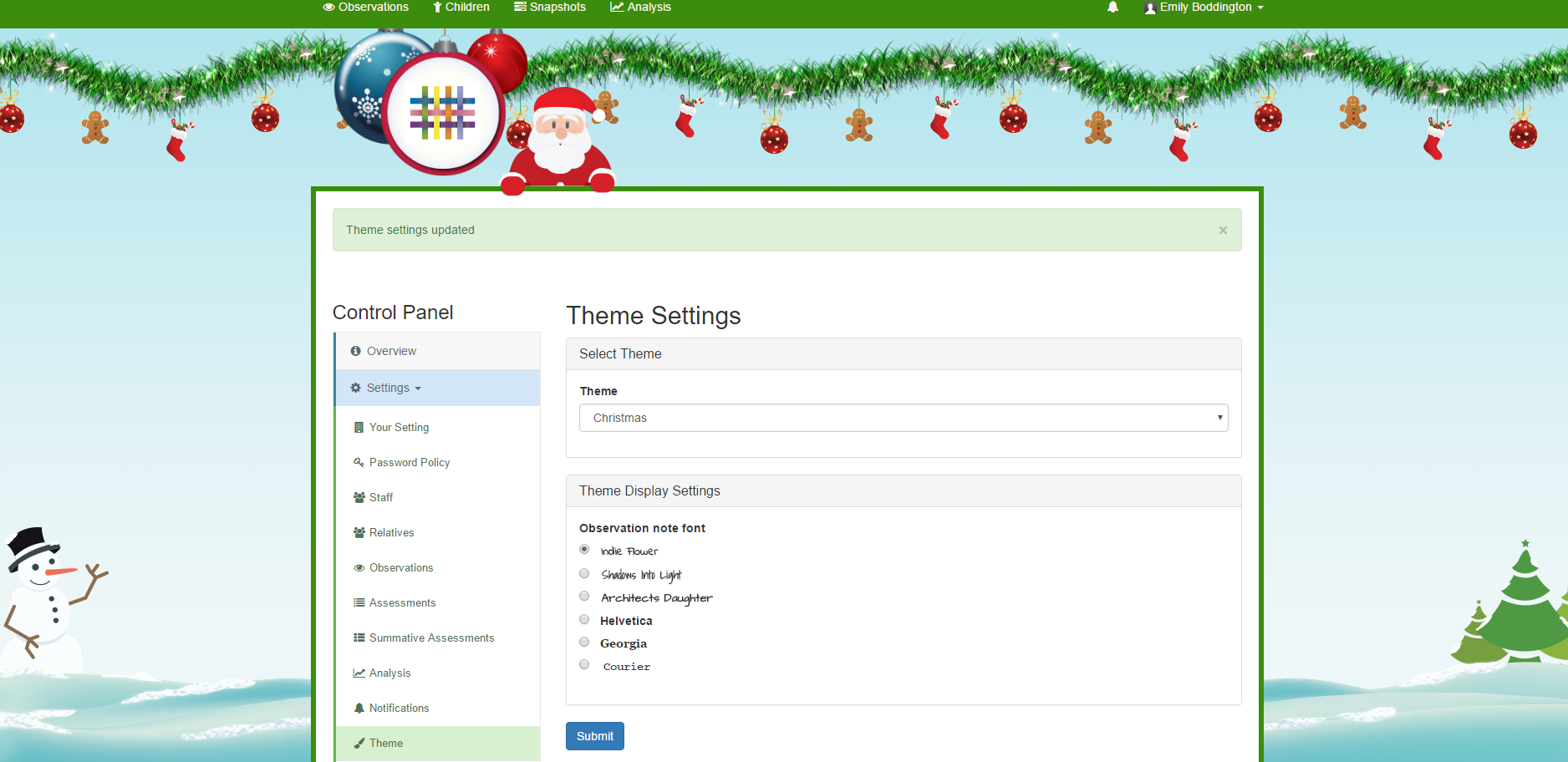 Changing your font
To change the font just select the one you would like to use in the (1) 'Theme Display Settings' box.
If you are using the default theme you can also choose whether you would like the (2) butterfly to appear in the top left hand corner of the control panel and if you want to turn the background pattern off (3). If you are using the countryside theme you can choose whether you would like a graphic of children playing to appear at the top of the page. 
To save your changes you just need to press the (4) Submit button.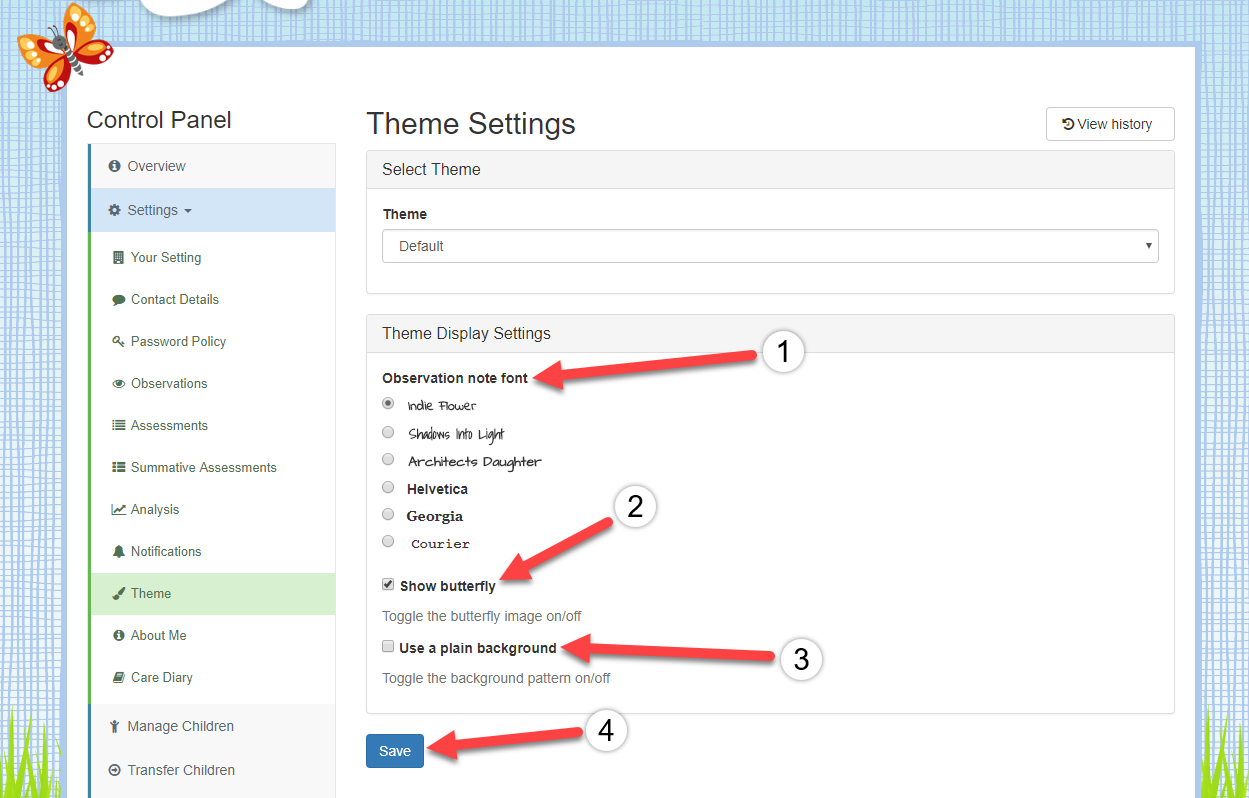 Updating your Setting name
From within the same 'Settings' section, select (1) 'Your Setting' and simply enter your updated setting name here (2) – remember to save your changes! (3)
Adding a logo
Remaining in the 'Settings' section of your control panel, you'll be given the option to add your setting's personal logo. Select (1) 'Add Photo' which will take you to the following screen:

(2) Here you can select the image from your device.

Once you've selected it, this button should appear (3). 

Click it, then (4) make any changes you may need to, before saving your logo (5).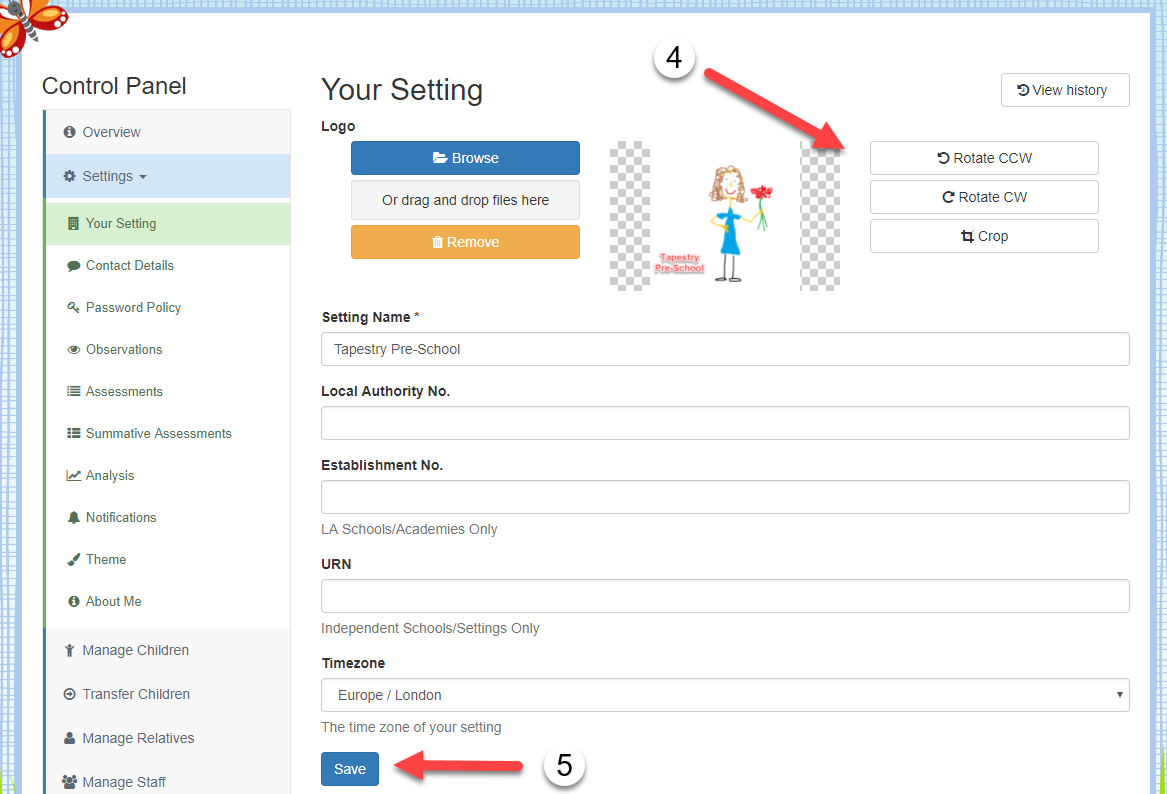 Depending on the theme you've selected, your logo should now appear in the cloud on each page (6) as well as when you download a child's journal to a PDF.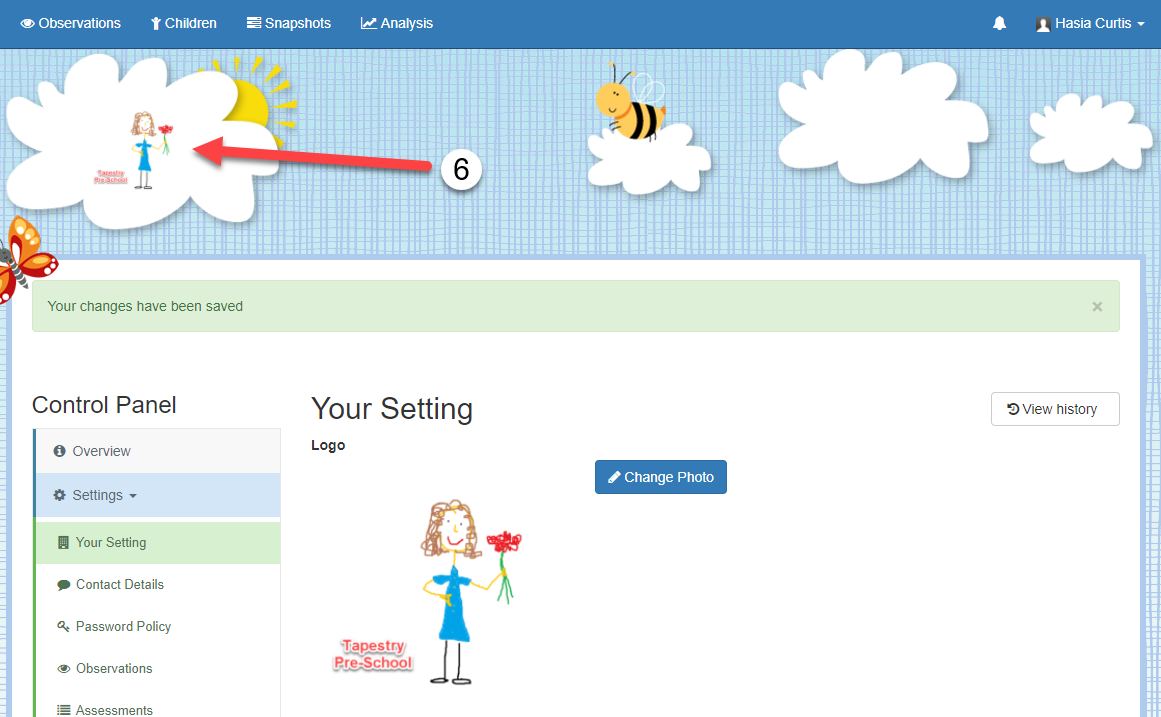 Best wishes,
Hasia