If you are a manager, or a full account/PIN only staff member who is allowed to see all children, you can set the page filters across Tapestry show you results only for your key children by default.
If you turn this on then the results shown on the main tabs (e.g. the observations list and children page) will only relate to your key children. When you make observations on the browser however, all of the children will still show up as possible to add, but your key children will be in a separate section at the top of the list.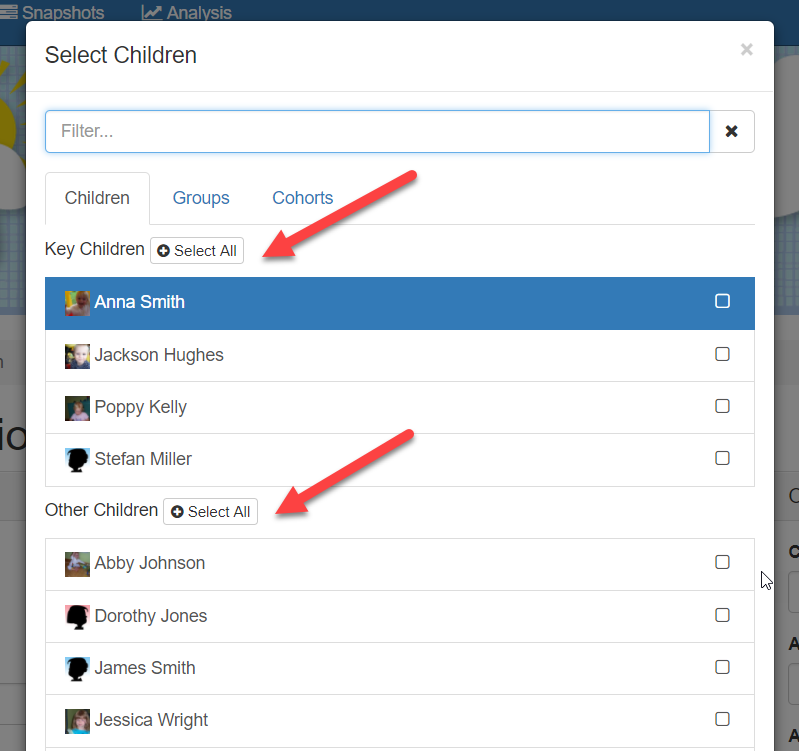 If you set this without having any key children assigned to you, most of your pages will show no results until you change your filters. Please look at this tutorial to see how to assign key children to yourself and other staff members if you're not sure how to do it. 
Please note that changing this setting can only be done on the browser version of Tapestry, but changes you make will carry through to the app.
What you need to do is find your 'Edit Preferences' screen by clicking on your name in the top right hand corner, and then 'Edit Preferences'.
Here you'll find a screen that allows you to change your personal preferences, including whether you see all children or only your key children. If you want to change what it is currently set as, you will need to click on the "change preference" button.
If you want to only view your own key children, check the box indicated and press save.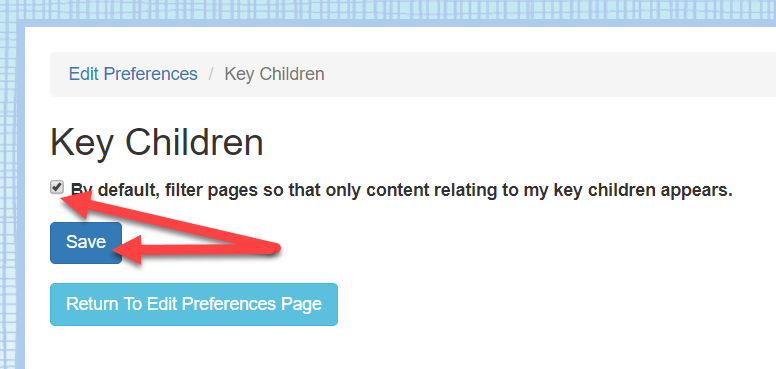 Once you have done that you will see the default has changed on all of your page filters.