Each page on Tapestry can hold a lot of information, and the longer you use Tapestry for, the more information you will have stored on your account. The page filters were designed as a way to refine the information you see on a specific page.
I won't go through all the pages that can be filtered as there are many, but if a page can be filtered you will find the button for them at the top of the page; it looks like this:

You'll see below an example of the page filters for the observations page and the page filters on the manage staff page. The options will differ for each page you are on.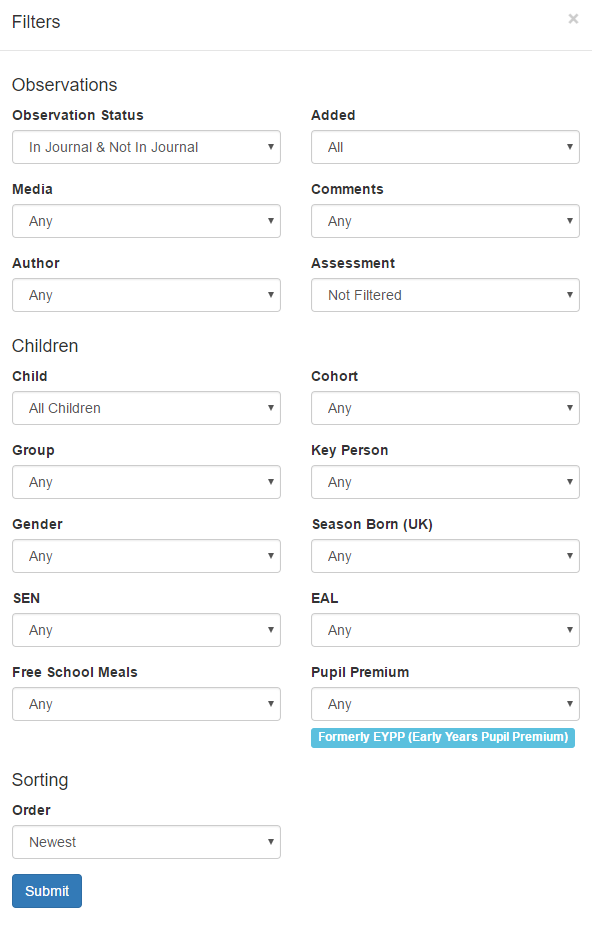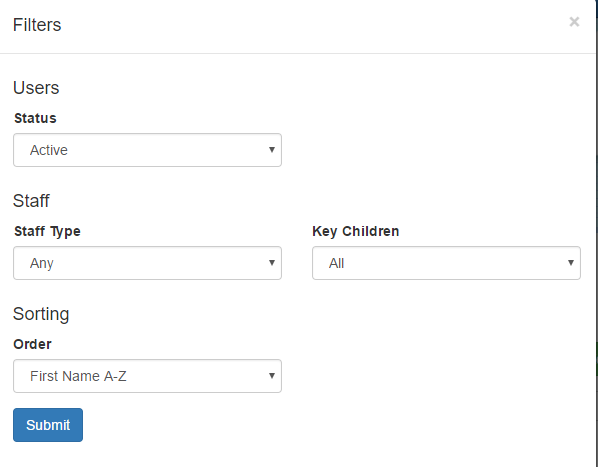 To filter the page you just need to select an option from one of the drop-downs (1) and then press 'submit' (2). You'll then only see the options on this page that matches the criteria you have chosen to filter by.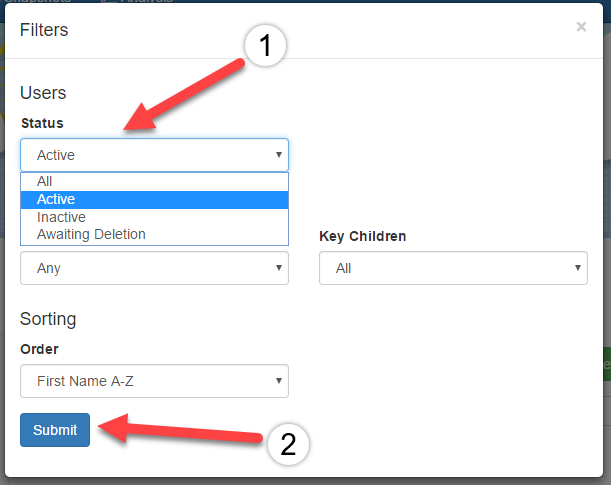 The page filters will stay enabled once you leave the page, or log out, but you can quickly clear them by clicking where it says 'reset filters to default' underneath the page filters button.