Setting a relative as 'Inactive' will remove their access to your Tapestry account. You are then able to reactivate the relative in the future and they will be able to login once more. 
One reason to use this option is if you expect their child to return to the setting at some point in the future, e.g. they are going away with a parent for several months.
Individual deactivation
To make a relative inactive please go to the control panel and select the manage relatives section as indicated by (1). You will then need to click on the cog next to the relative you wish to deactivate (2) and then select 'make inactive' from the crop down menu (3).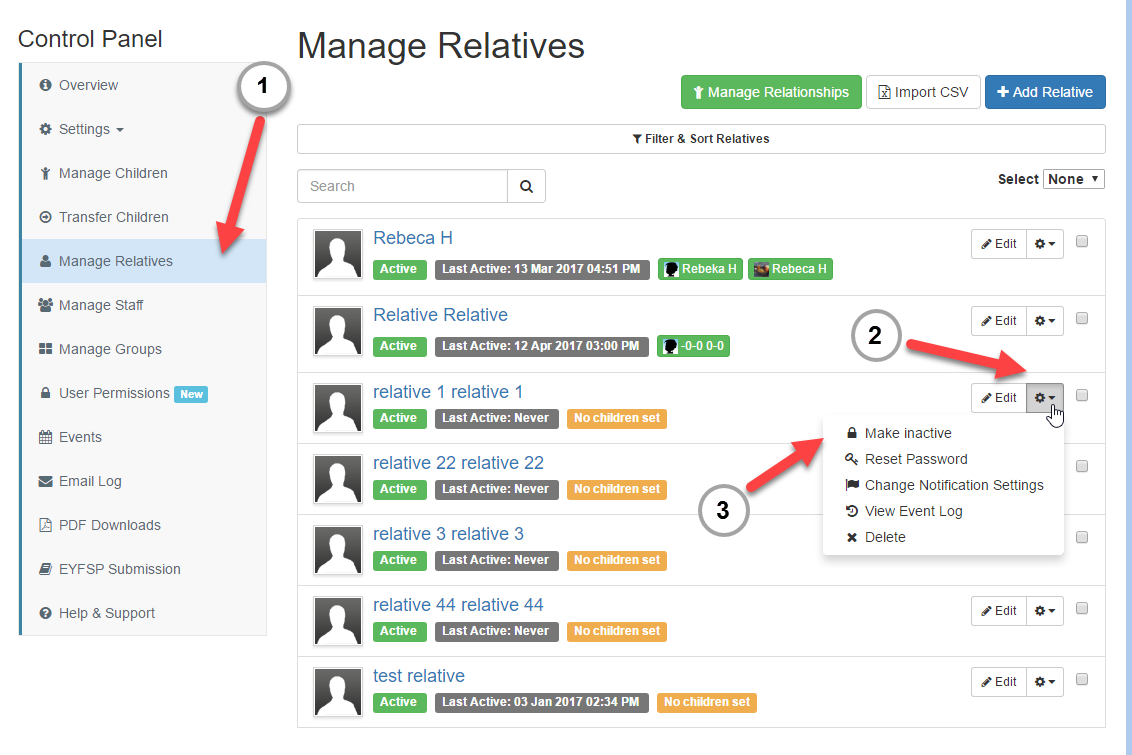 You will then be presented with a pop-up. Please click on the button 'Make inactive' to confirm the deactivation or exit if you change your mind.

Bulk deactivation
You may also deactivate relatives in bulk by going to the control panel and selecting the manage relatives section (1). You will then need to tick the boxes next to the relatives you wish to deactivate and select 'make inactive' from the menu at the bottom of the page (3).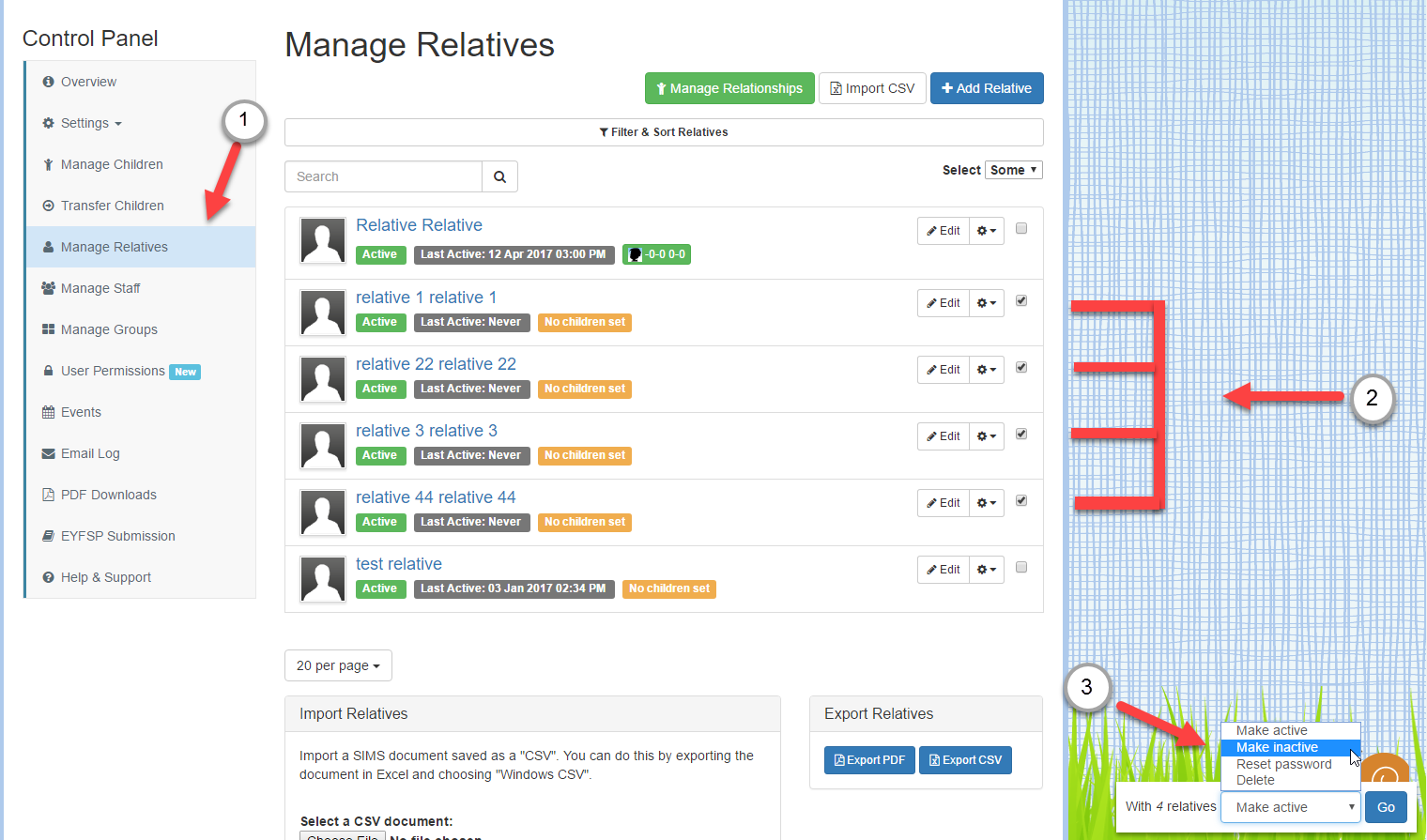 You will then be taken to a page where you will need to confirm the deactivation.
As indicted by (1) you will have the option of making the individual relatives inactive or do nothing. If nothing is selected from the drop down menu, then they will remain in their current status. To confirm the action, please click the button 'Make inactive' as indicated by (2).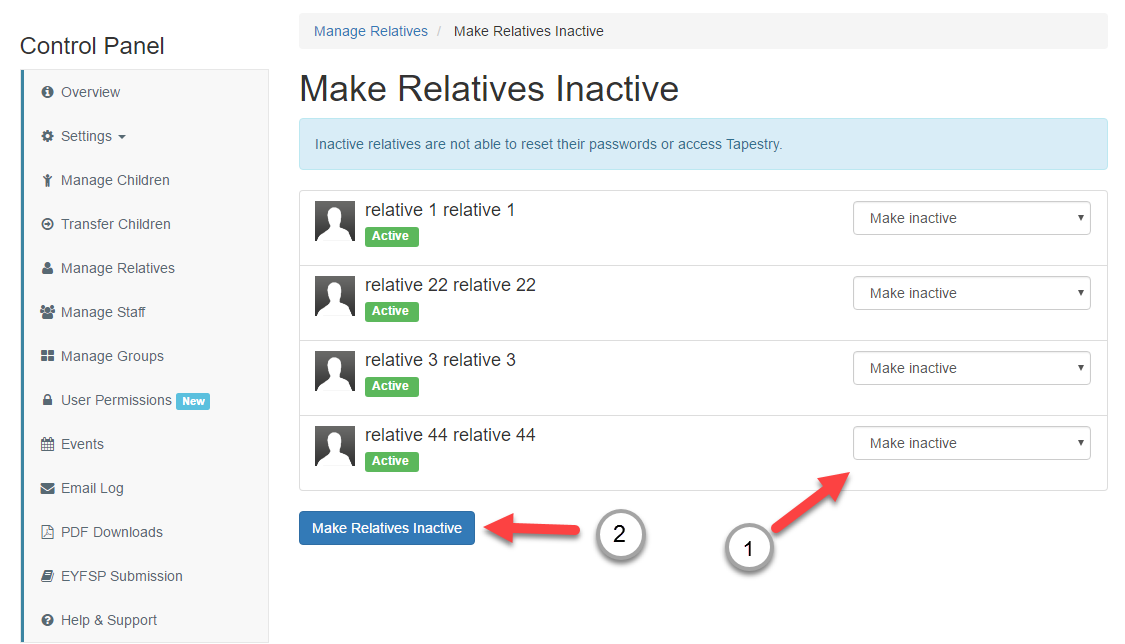 When the relatives have been deactivated they will now appear in your list of inactive relatives.
If you then need to reactivate a relative so that they can log into Tapestry once more, then this tutorial here will guide you through this.