There are currently twelve different assessment types that you can use in Tapestry:
EYFS Assessment with Development Matters age bands
Every Child a Talker (ECaT)
SEND
The Montessori Curriculum
Key Stage 1
Key Stage 2
Early Years Learning Framework (Australia)
Characteristics of Effective Learning
Leuven Scales
Aistear (Ireland)
P Scales
Northern Ireland Preschool Performance Indicators (NIPPI)
Northern Ireland Foundation Stage
Welsh Foundation Phase Framework
Tapestry allows you to enable and disable these individually, so that staff have or do not have access to them when creating observations. You also have the option to allow parents to view each active assessment type in observations (but not to create or edit them).
It's very straightforward to set these as you wish - simply log into the browser version as a manager and go to your control panel: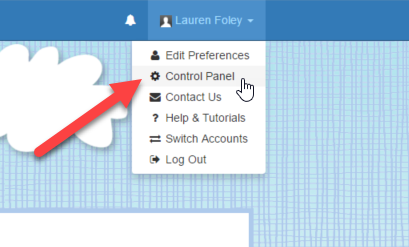 Then go to 'Settings' and 'Assessments':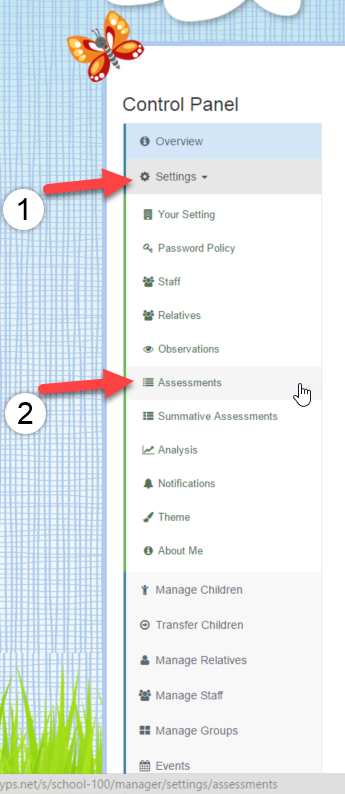 From there it's simply a matter of ticking the assessment types that you would like your staff members to be able to assess in, and then pressing 'submit' at the bottom of the page:
Tapestry also allows you to choose whether or not your parents can see these assessments. It may be the case that you would like parents to see the less age-orientated CoELs and/or Leuven scales, but not EYFS assessments. Once you have enabled a set of assessments for staff, a tick box will then appear to allow parents to see that set of assessments in observations. Parents and relatives will not be able to change or create observations with assessments themselves. Press submit at the bottom of the page to save the changes.