It's important to keep your contact details in Tapestry up to date. The first reason to do this is so our replies to your support emails are sent to a real email address, and the second reason is to allow parents to contact you easily if they have a problem while using Tapestry.
If you've not added contact details for relatives to use, or your support email is not registered to an active staff member you may see a banner like the one below in Tapestry. Click on it to be taken to the right area of the control panel.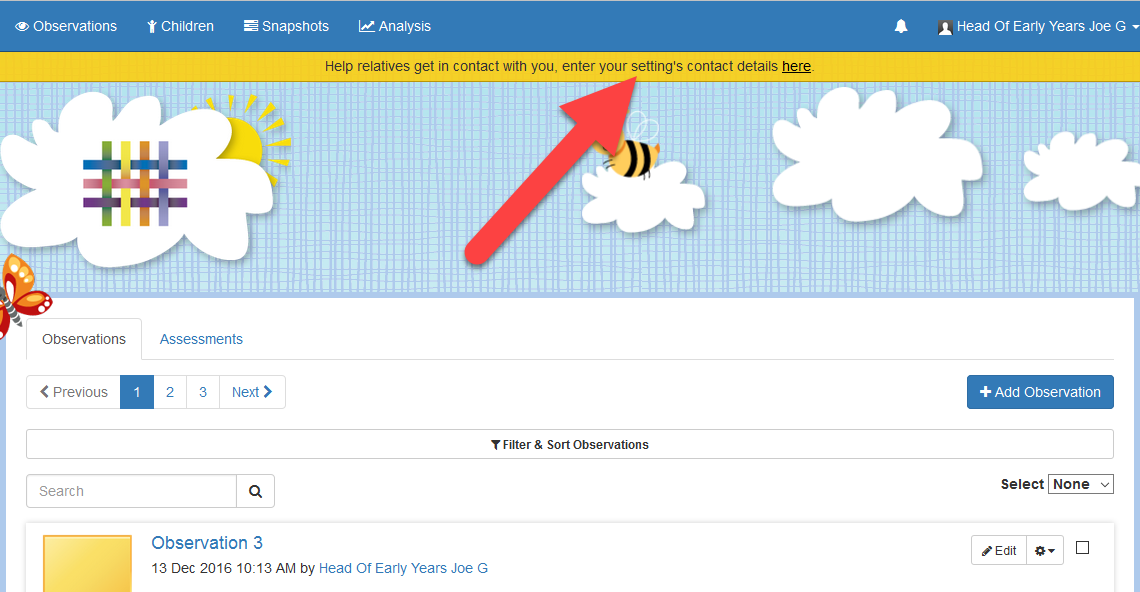 If you can't see a banner, just click on your username and open the control panel, then select 'Settings' then 'Contact Details'.
You will then be taken to this screen: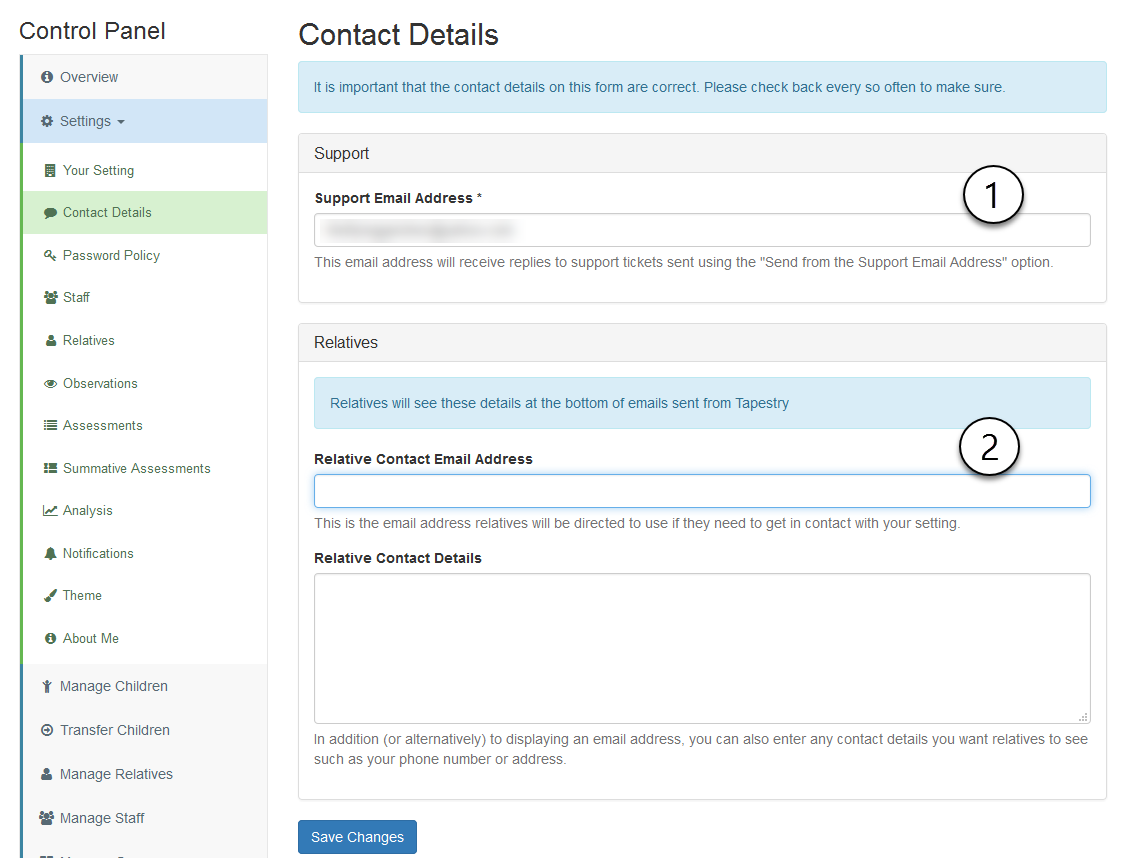 1) First make sure your support email address is up to date. This is the address our support replies go to if you tick the 'Send from the support email address' box when using the Tapestry Help & Support 'Contact Us' form (accessed from your control panel or the drop down list from ). A staff member might use this if they have a PIN only account, and don't have a email address to use, or if they want a manager to receive the reply.
By default the support email address will be the initial email address used to set up the Tapestry account, but quite often this won't be correct because the original manager has left, their email address has changed, or it might be the email address for the school bursar or finance department and it may actually be more useful for a member of the teaching staff to receive the replies. Generally we recommend you use the email address of an active manager on your Tapestry.
To update the address, enter a new valid email address in the 'Support email address' box and press 'save changes'. It's good to check every so often that the email address entered here is still the best one for us to reply to.
2) Next you can update or add relative contact details. By default our email address is on the bottom of every message sent by Tapestry to relatives to comply with anti spam law, but the details you fill in here will replace our email address. We do recommend that you do that as quite often we are not the best port of call for relatives when they have questions about notifications. In most cases we need to redirect them straight to you as we don't have access to their logins, can't see what their settings are, and won't give them information about your Tapestry subscription, so it makes sense that they go there to begin with. If you're not sure how to help them, you're always welcome to get in touch with us yourselves.
This is what it will look like for relatives once set up, though I've used fake information for this example from a notification email.