Quite often the person who administers your Tapestry account is not the same person who pays for renewal every year. In these circumstances you may want to set up an alternative contact for your FSF account. This means the administrator will continue to receive pertinent emails about the FSF and Tapestry, and the Bursar or Finance Officer will receive renewal invoice emails as soon as they are ready.
To set up the alternative contact you will need to first set up a second FSF account. If one has already been created you can skip this step.
Once your second FSF account is ready you can then add the alternative contact.
Start by logging in with your main FSF account (the one with your Tapestry purchases) at http://eyfs.info/home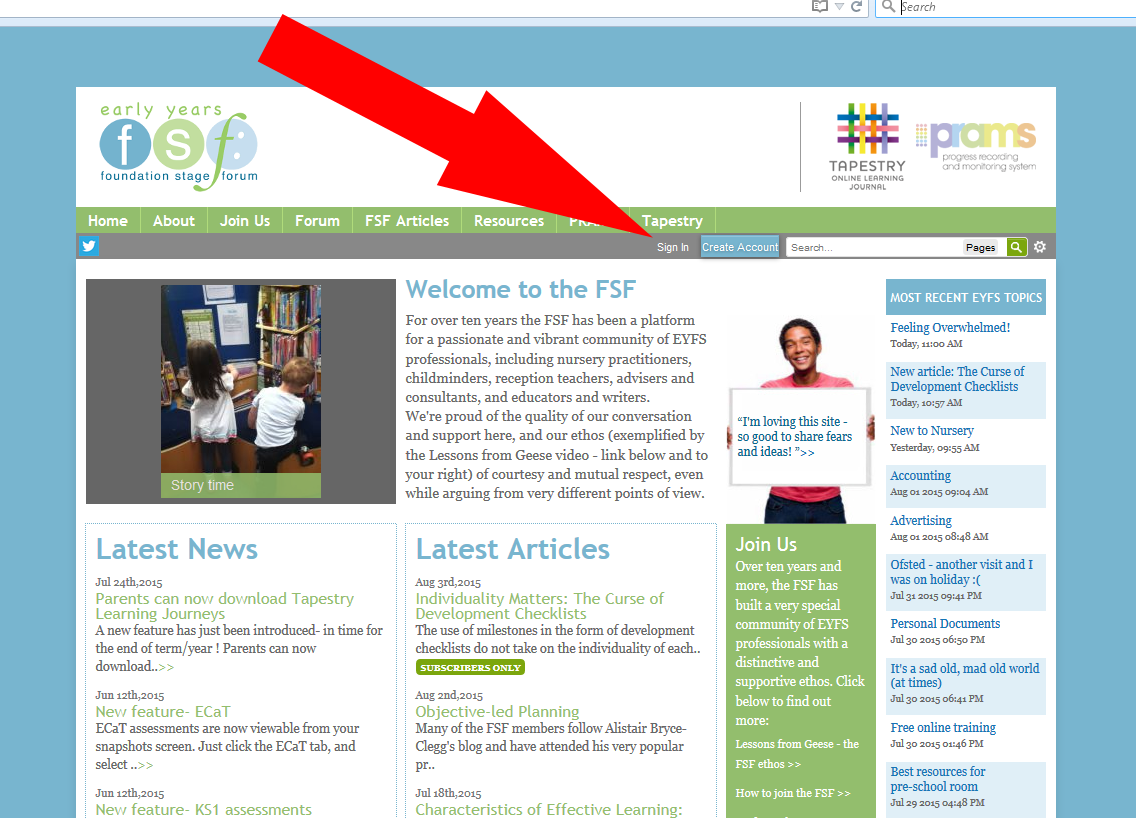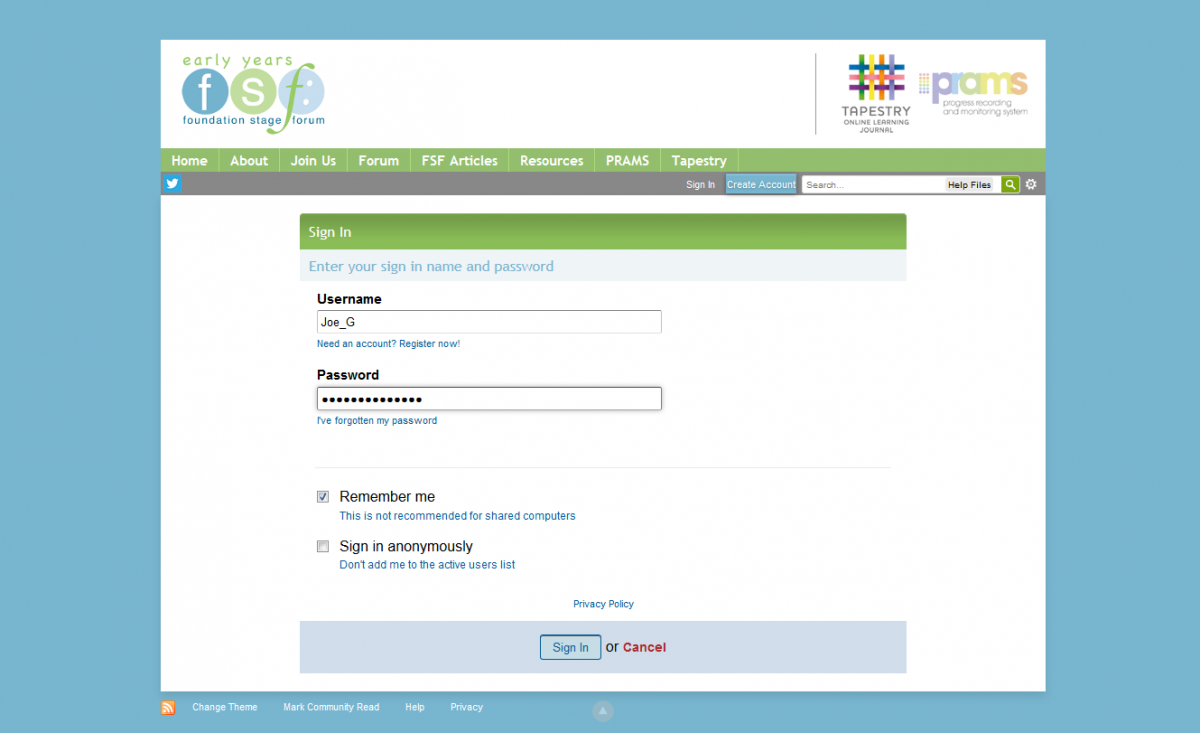 Once logged in, click on your username near the top of the screen and select 'subscriptions' from the drop down menu:
Once on the subscriptions 'overview' screen, navigate to the alternative contacts screen by using the tabs on the left hand side of the screen. Click the 'Add new alternative contact' button to add the contact.
On this screen you add your alternative contact. Enter the email address they were registered under or their FSF username. In this case I've used a username. You can choose the level of access they have to your account, tick the first box to allow access to billing and payment, and the second box to allow access to your support emails. Generally it's useful to allow access to both.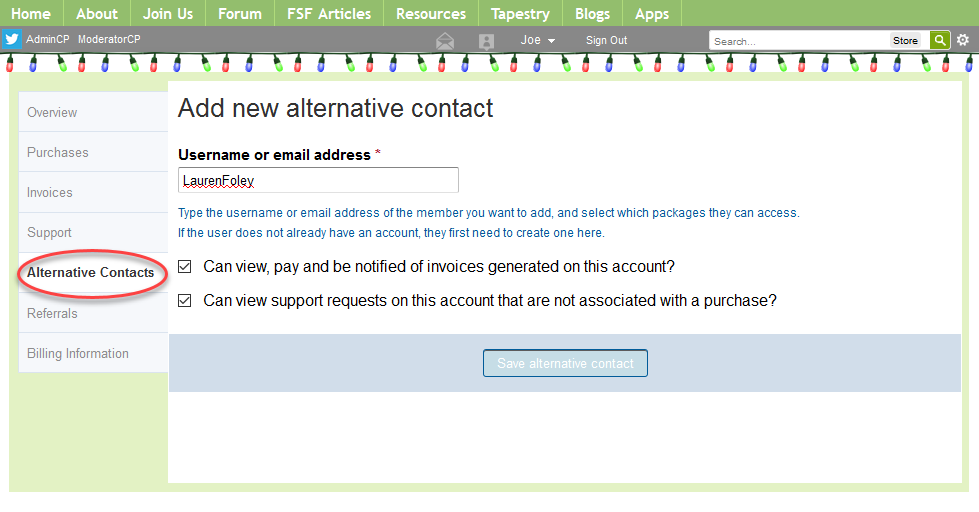 Once you've added an alternative contact, this screen will then display them. You can edit their level of access to your account, or remove them as an alternative contact.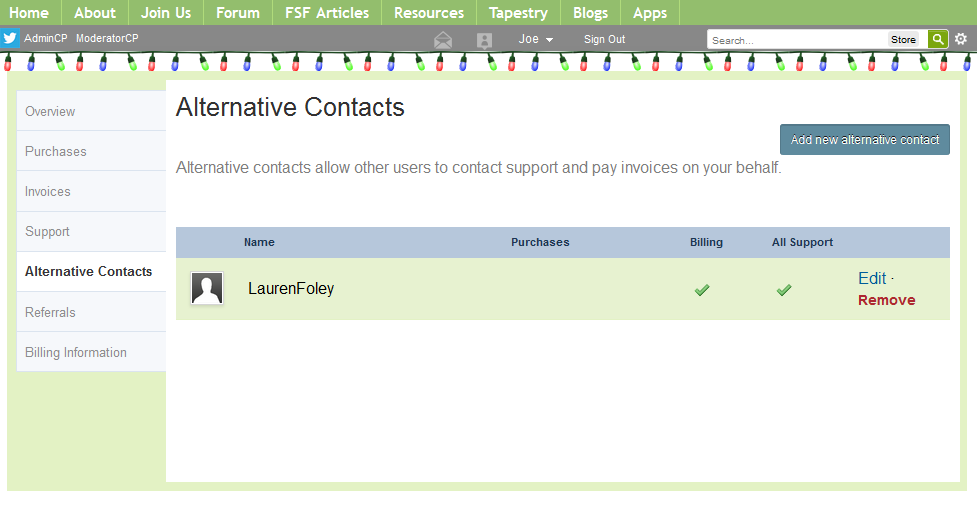 Assuming  you've allowed this option, your alternative contact will receive a copy of your renewal invoice and can then login to their own FSF account, and pay your invoice as normal