Each Tapestry package requires members of staff to be set up independently, so if you have multiple packages that you want staff to be set up in you will need to add them on each account.
We often find that staff would like to use just one email address for all of their Tapestry accounts. There is no problem with this, but if you would like to use the app for all accounts, you will need different passwords.
N.B. It is worth bearing in mind that this is also the case for relatives, so if they have multiple children at your setting, or you know they have children that attend another setting with Tapestry, it is worth letting them know they will need a different password for each account.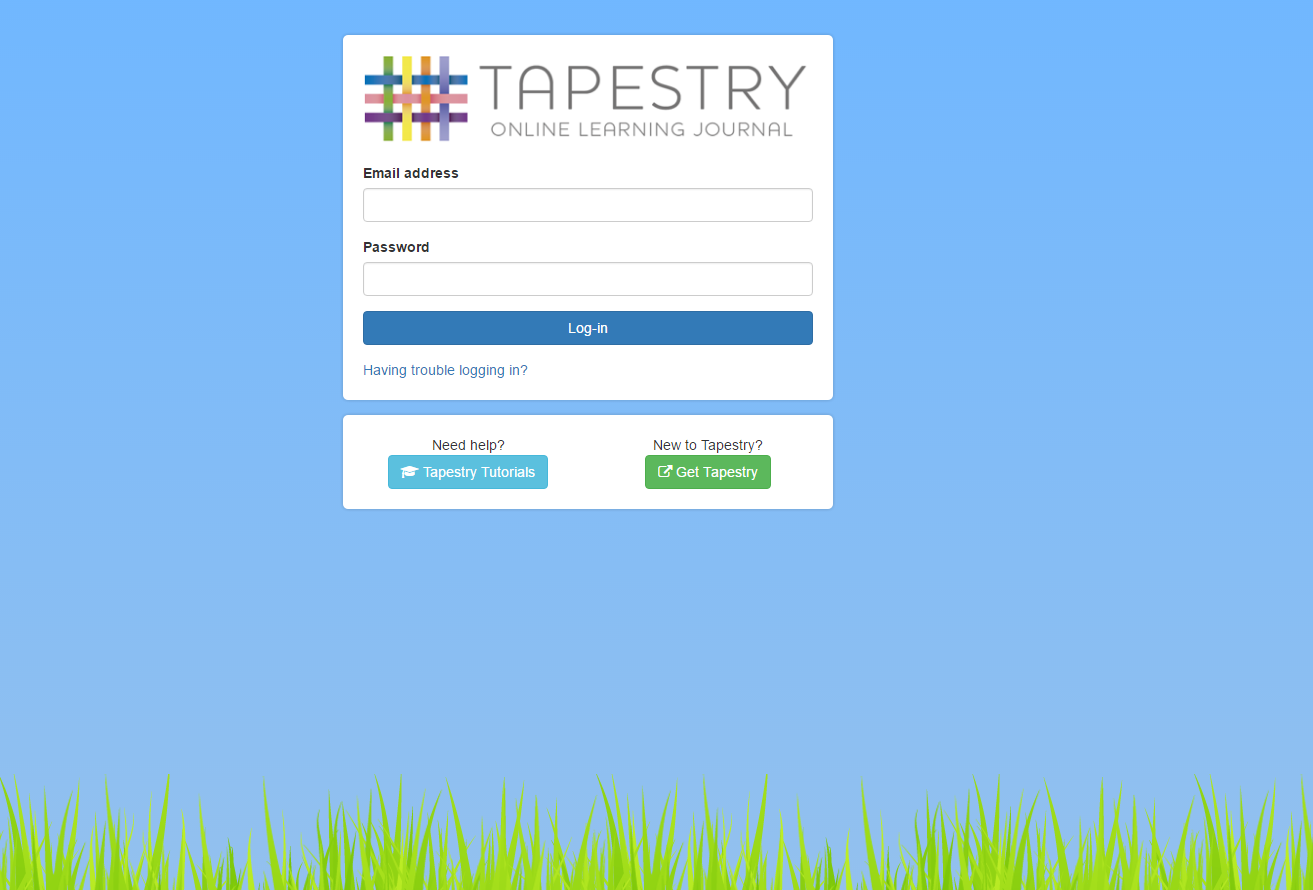 On the web browser version, when you login from our global login page https://tapestryjournal.com/ (rather than a school specific link) and have multiple Tapestry accounts you will be presented with the 'connected settings' page. On this page you can choose which one of several settings you would like to access.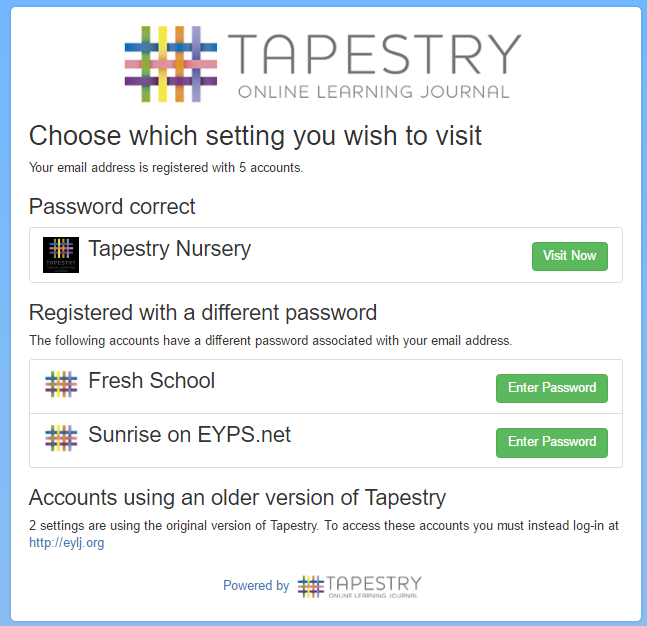 However, this is not currently available on the app version of Tapestry, so if you are using the same username and password for all your Tapestry accounts, you will only be able to use the app to log into the first one that was created.
Therefore, we recommend that you use a different password for each account for example:
Account 1: Joe's Academy
Username: moc.elpmaxe@htimss
Password: sUnsh1n3
Account 2: Kangas Nursery
Username: moc.elpmaxe@htimss
Password: W1ndydAy
You can either set your passwords up so they are different from the beginning, or you can log into one account on the browser version, and change your password through your 'Edit Preferences' screen.
Once you have done this you will be set up to use more than one Tapestry account on both the app and browser.