If you have lost a child from your Tapestry account, the most likely explanation is that they have accidentally been deleted or have become inactive.
This tutorial will show you how to reactivate them.
The first step is to go to 'Control Panel' in the drop down list under your name.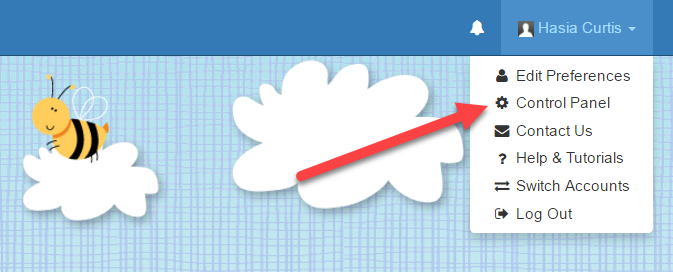 Next go to (1) 'Manage Children', then choose (2) 'Inactive' from the 'Filter & Sort Children' list (get it to drop down by clicking on the button under the 'Add Child' button) and press (3) 'Submit'. It is important that you do step 3 - the page will not update automatically.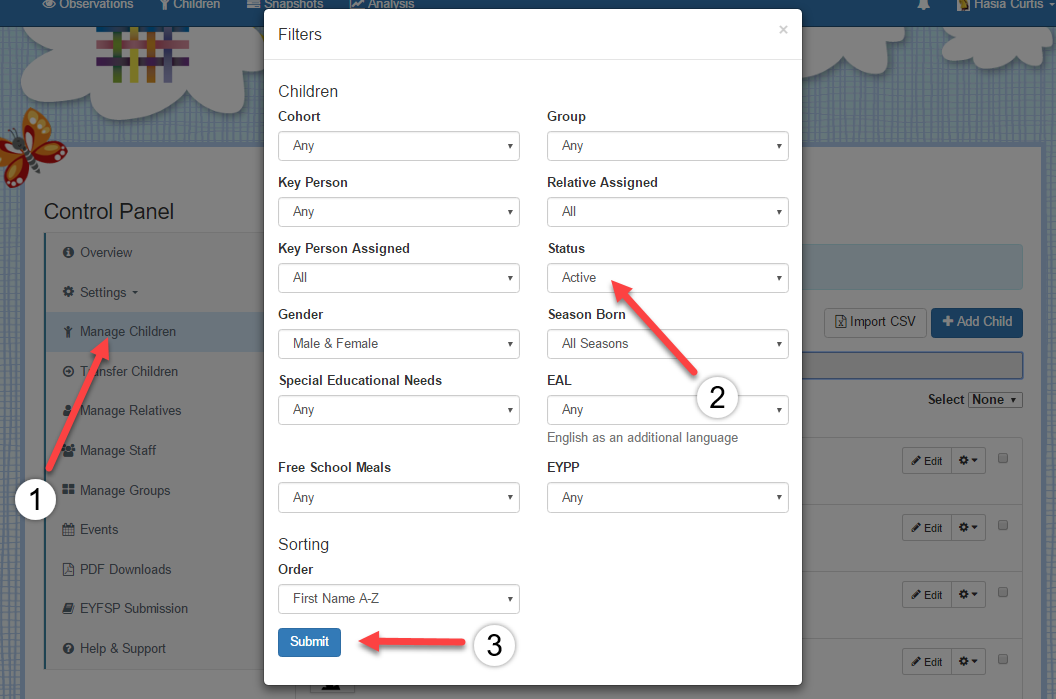 You will now be able to see a list of your inactive children. Scroll through and see if the child you are missing is there. 
If so, click on the cog by their name and select 'Make child's name active'.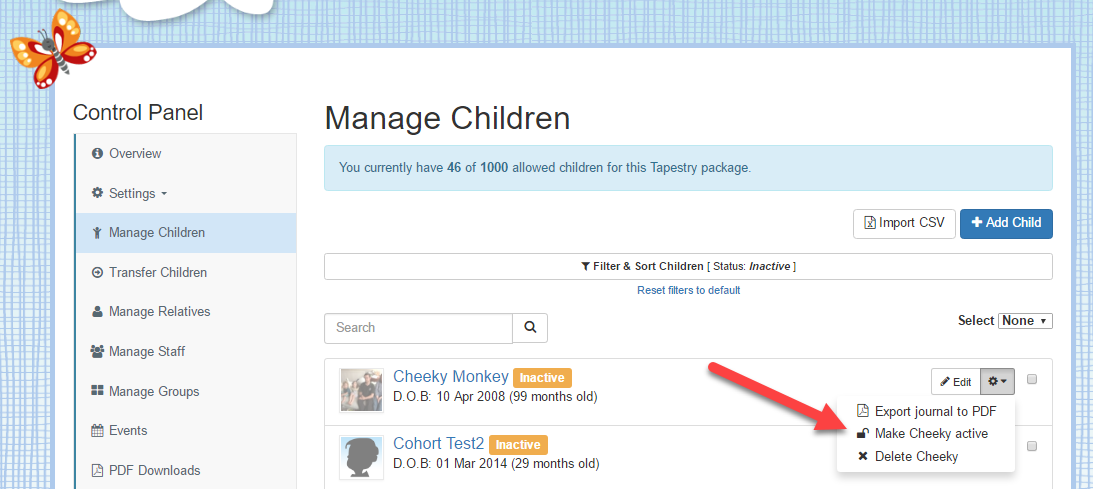 You should then be able to see them in the 'Active Children' list and continue using them as normal.
If however, they are not there, or if you know you have accidentally deleted them, choose only 'Deleted Children' in the drop down page filters list and press 'Submit'. 
Scroll through this list until you find the child in question and put a tick in the box next to their name. 
- Note this can be done with multiple children if you have deleted more than one.
When you have checked the box next to their name, a box will pop up in the bottom right corner of your screen. Select the option to 'Restore' in the drop down list and then press 'Go'.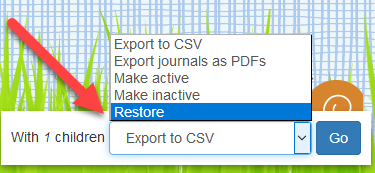 You will be able to restore deleted children for up to 90 days after deletion.