One screen in Tapestry where you can see the progress your children have made throughout their time at your setting (based on each period's snapshot), is the snapshots 'Age Band Tracker' screen.
Here you will be able to see the average assessed age across all periods for all of your active children/any group you would like to narrow it down to, as well as the percentage of children in your chosen group in each age band for each period.
To get to this screen you need to log into the browser version of your Tapestry, then go to (1) Snapshots and in the section that says 'Age Band Tracker', click on the 'Group View' button.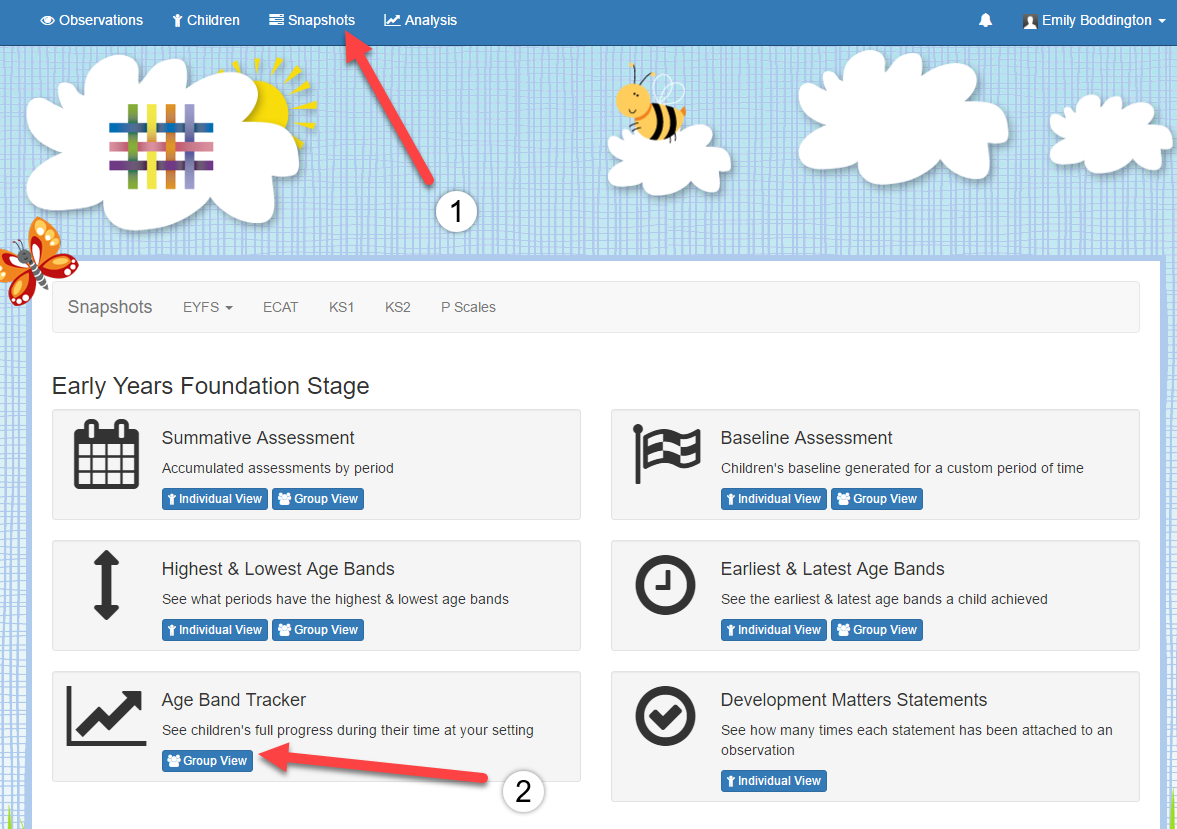 Once you have done that, 17 tables will appear (one for each aspect of the EYFS). These will have all the results for all of the children in your chosen group and will show the period along the horizontal axis and the age bands and refinements along the vertical axis. You may notice that there is a page slider along the bottom of each table - this is for you to scroll between the periods if you have too many to fit on one page.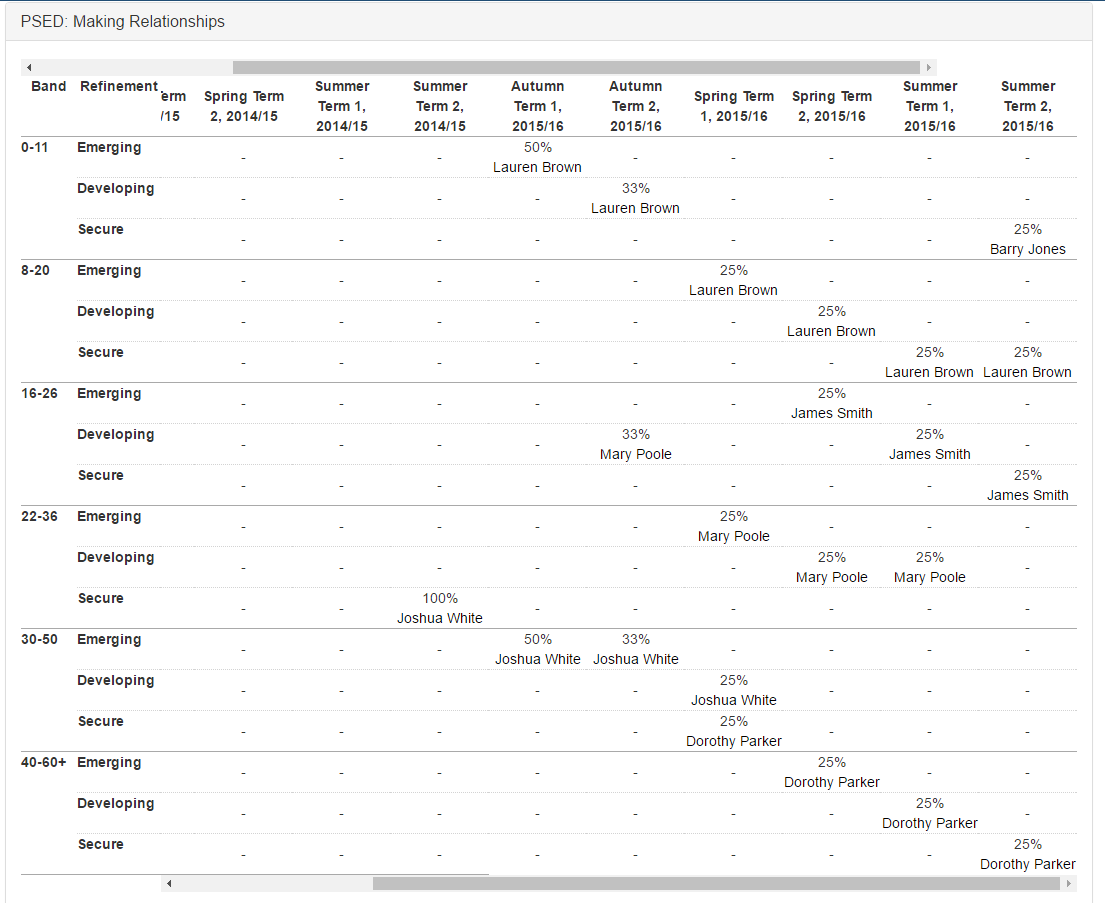 As I mentioned earlier, this screen shows you the percentage of children in each age band in each aspect. You can see that just above the children's names in each box. By hovering over one of the percentages signs, you will see all of them for that period in that aspect light up.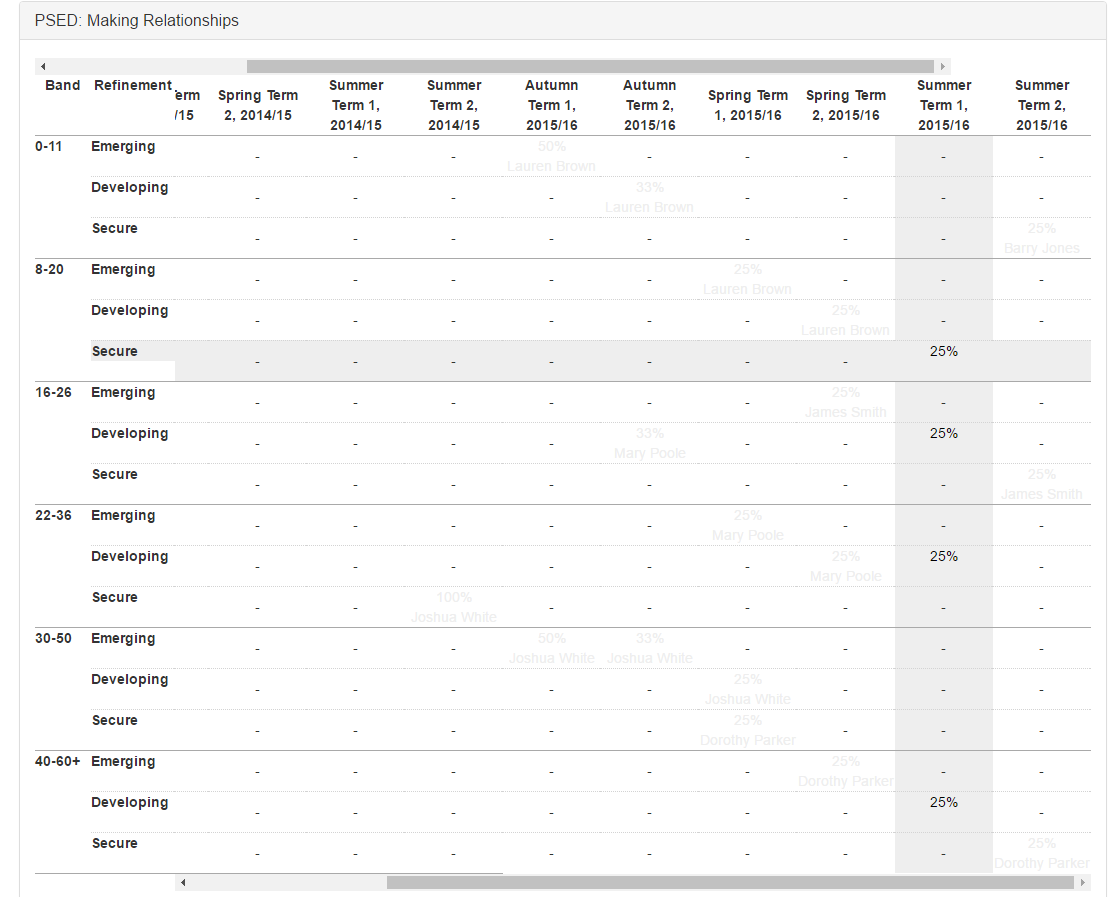 You can also highlight each child's name, again by hovering over it. This will help you to see how they have progressed and, hopefully, make it clear if their attainment has improved, stayed the same, or got worse, across periods. By clicking on a child's name, you will be taken to their journal.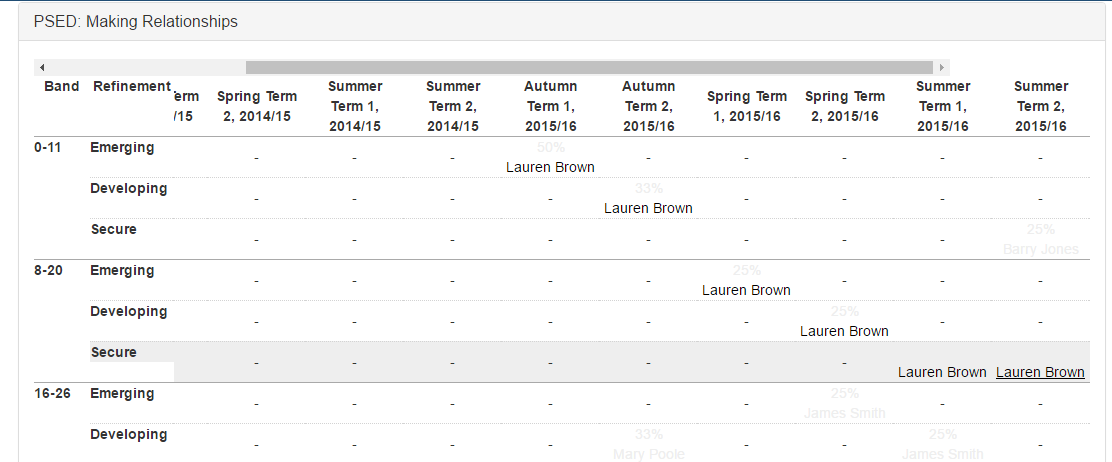 You can also filter which group of children you see in this table using the filters located at the top of the page.

If you disagree with any of the results show in these tables, you can manually override them by going to the child's snapshot for that period.
Happy weaving!