These sections on the Snapshots page will show you the earliest and latest EYFS summative assessments for a child or group on Tapestry, as well as the period the assessment was made in.
Remember that if a child has been assessed more than once for the same aspect in the same term, then an average of the assessments is calculated. Therefore, the age band and/or refinement shown in on the screens might not be the single earliest/latest assessment, but the average age band and/or for the term.
To find these screens you will need to click on the (1) 'Snapshots' tab at the top of the page and then select either the 'Individual view' or 'Group view' option in the (2) 'Earliest & Latest Age Bands' section.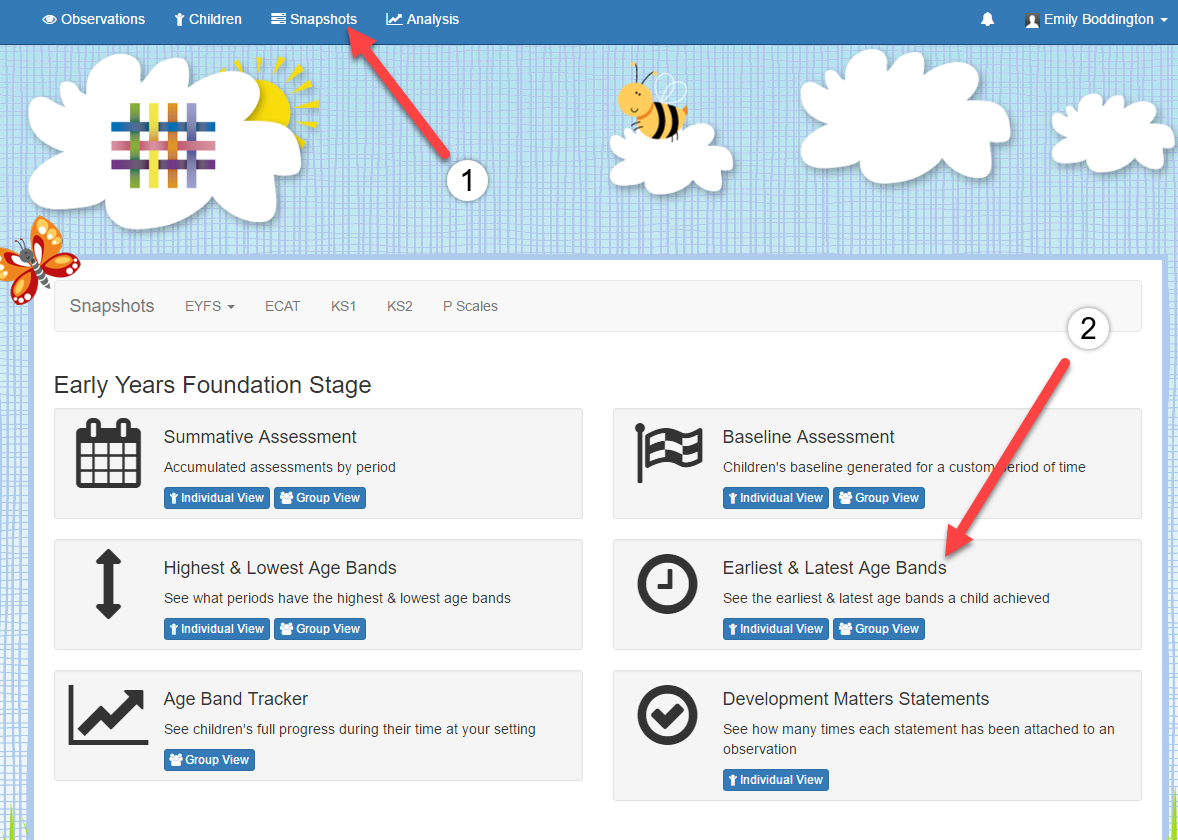 To view this information for a particular child, select the 'Individual View' option and you will see the below screen. You can then select a (1) child and whether you would like to see the (2) earliest or latest age bands.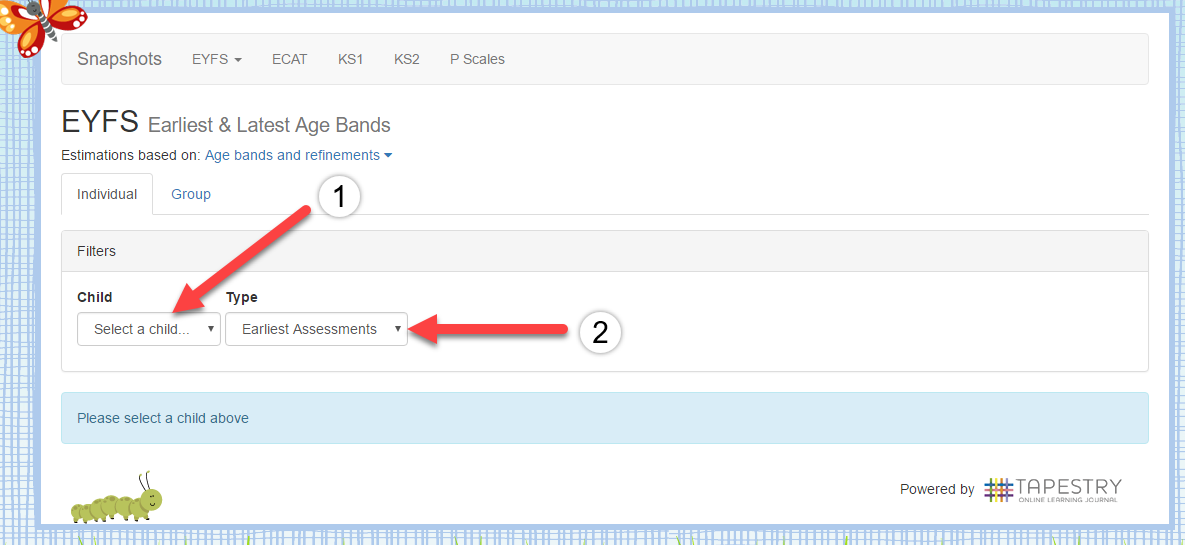 Once you have selected these options you will see the chart showing you the earliest or latest age band and refinement (if you have these turned on) as well as the period of the assessment.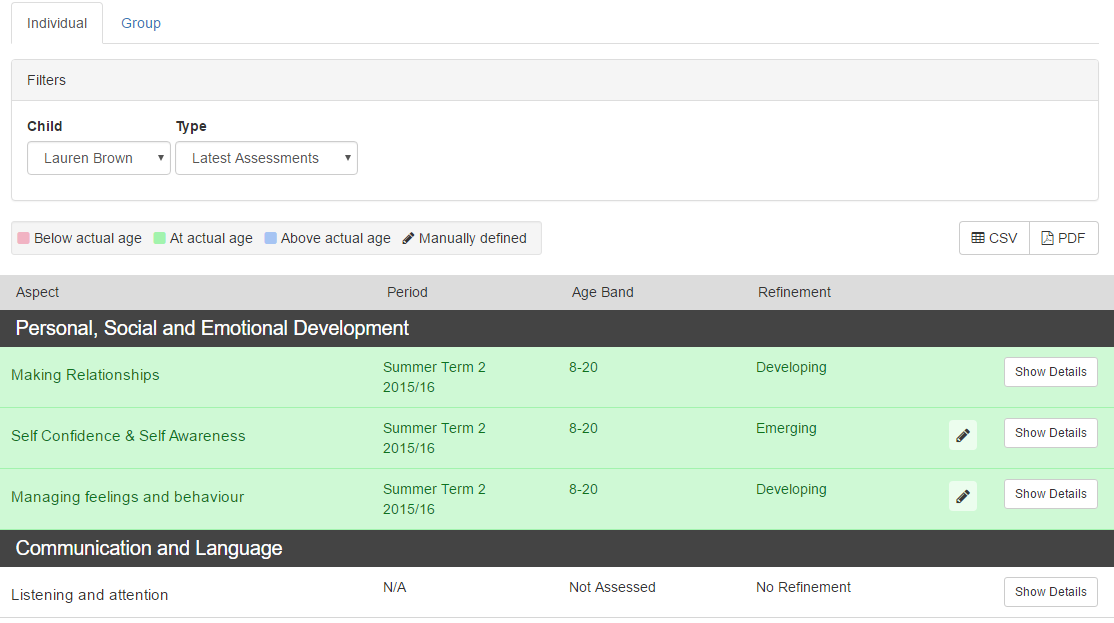 To view this information for a group of children you just need to select the 'Group' tab at the top of the page. You can then filter this page by the group you want to view, you can find the different filter options in the 'Children' section.