If you do not want to receive any emails from us regarding updates or notifications you can turn them off in a number of ways.
Please note that this only refers to the newsletters we send out. To stop email notifications of changes within your account please click here to view the tutorial on notification preferences.
We do advise that at least one person in your setting receives the newsletters - you might miss something important if you don't!
The first way is to change your preferences. To do this you will need to click on your name in the top right hand corner and select 'Edit Preferences'.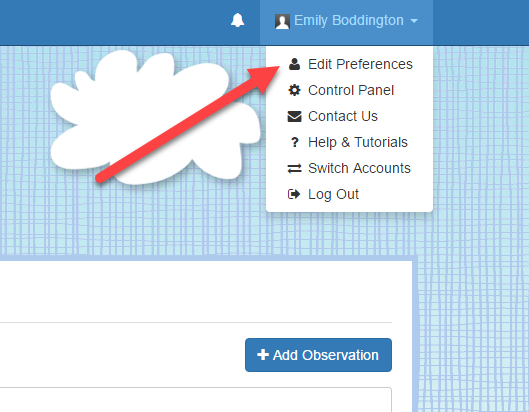 Then click on the 'Change Email Options' button.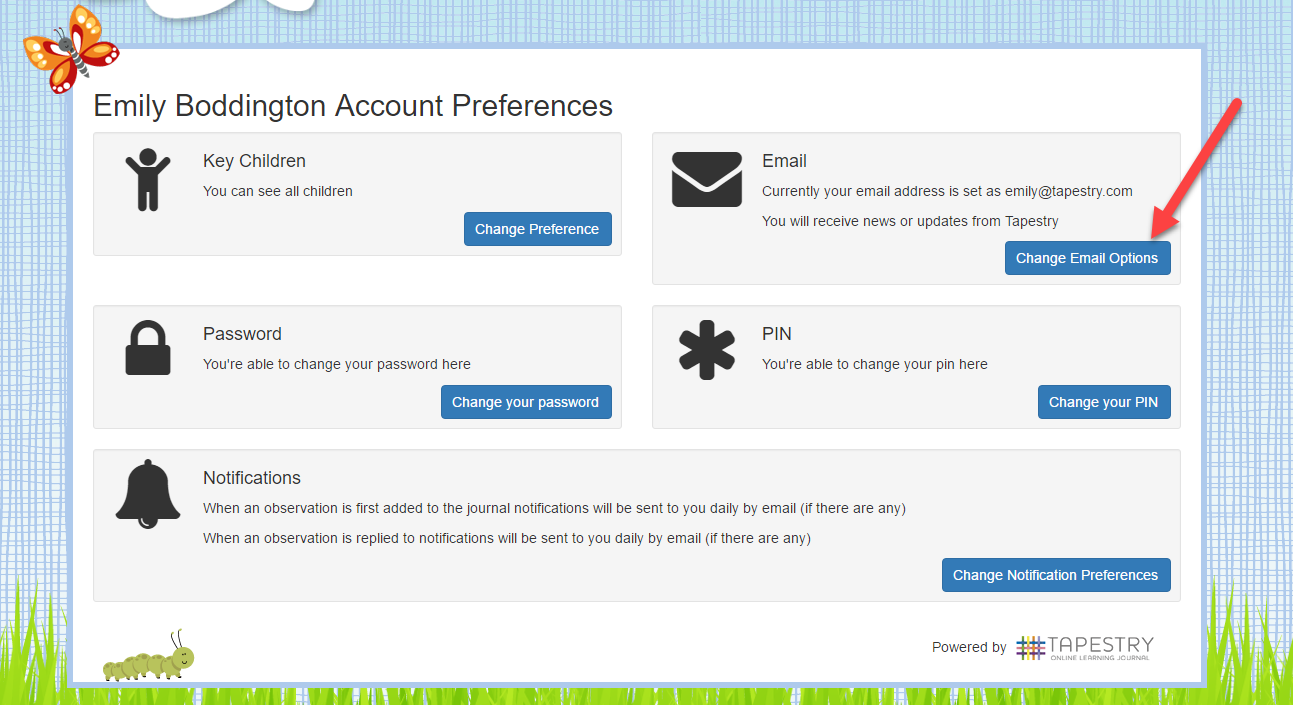 From there you will need to deselect the (1) 'Allow Tapestry to contact me via email only with news and updates' tick box and press (2) 'Save'.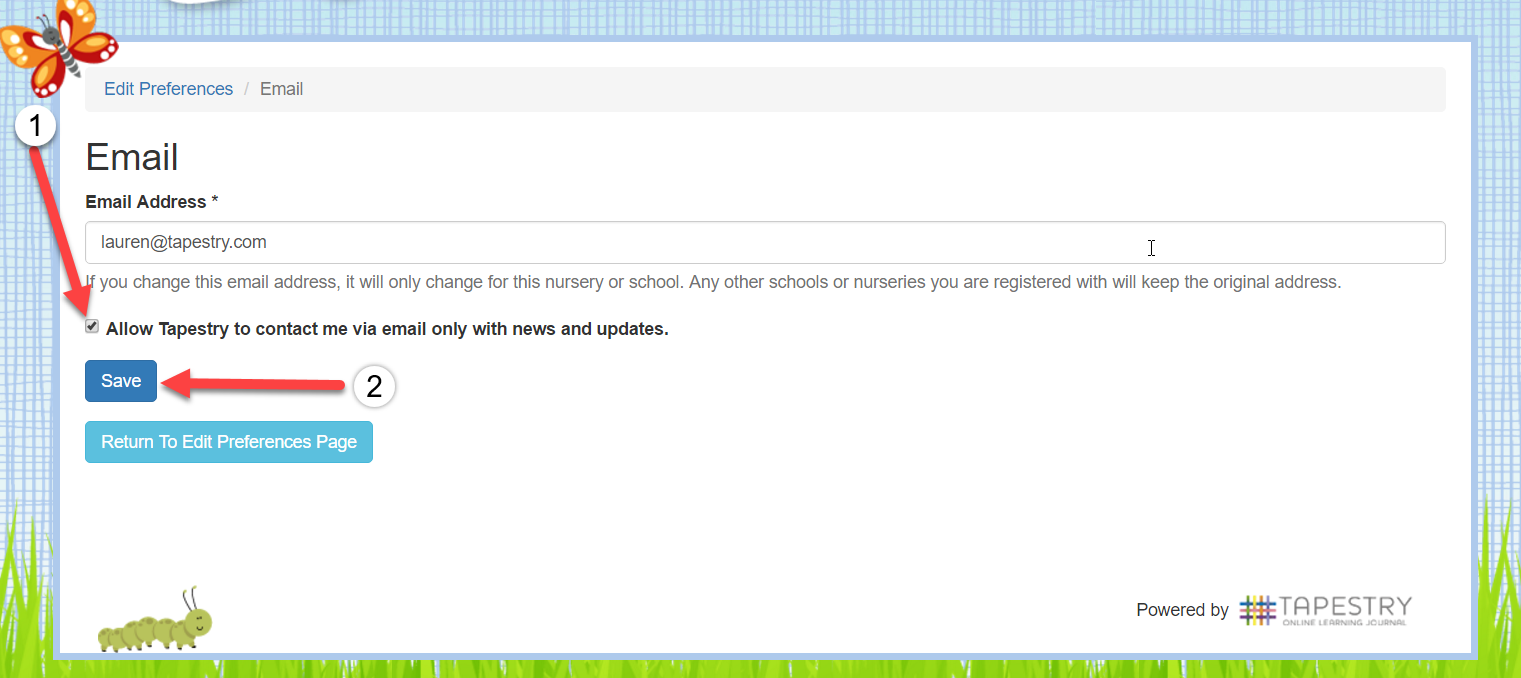 The second way to unsubscribe is by editing staff members. Go to (1) your control panel, then (2) Manage Staff. To get onto the editing page, click (3) the button next the appropriate staff members name which says "Edit".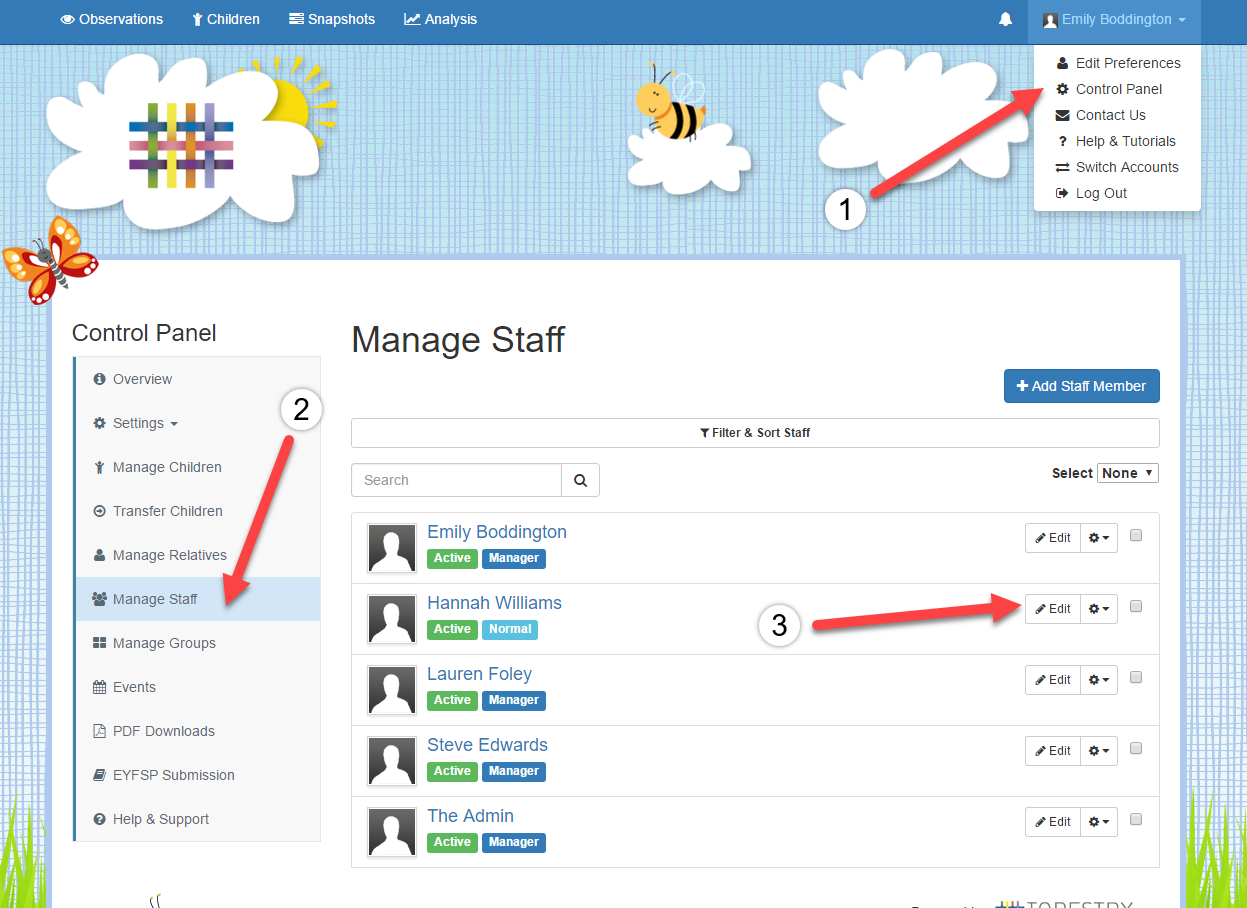 That should take you to the page shown below, where, again, you can deselect the appropriate box and press submit.